Teacher Champion - Laurel Dufault
In this issue of our BCAITC Teacher Champion series, we profile BC teacher Laurel Dufault. Discover her passion for educating students about BC agriculture, food, and the environment.
Q: What school do you teach? A: I teach at Hillcrest Elementary in Surrey.
Q: What grade(s) do you teach? A: I teach grades 3 and 4.
Q: How and when did you first learn about BCAITC? A: I first learned about BCAITC about 12 years ago from a colleague I used to work with. She suggested that we apply for the Spuds in Tubs program and work together to teach our students about the planting, growing, and harvesting process.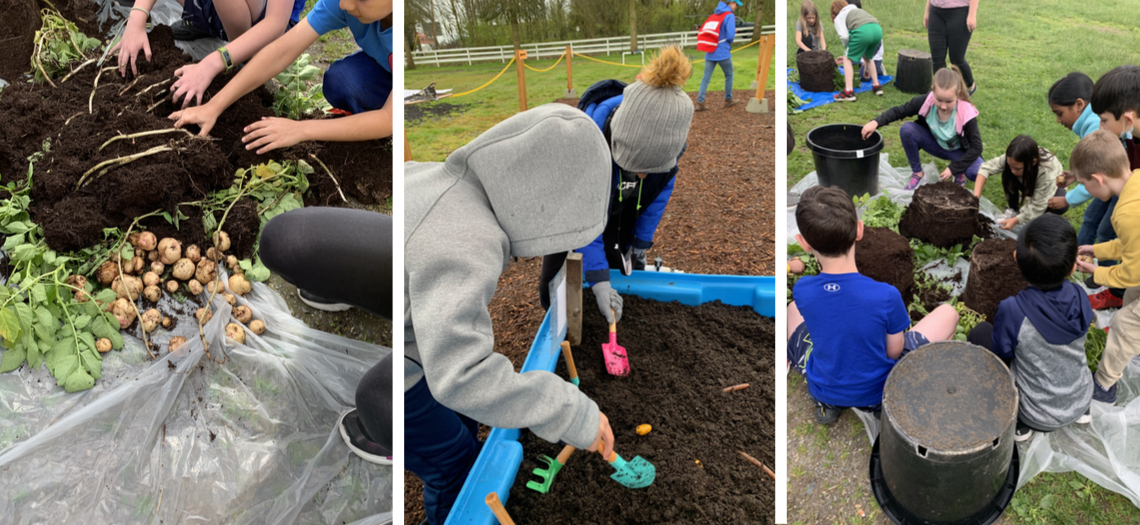 Q: How long have you been teaching students about BC agriculture and food? A: I have been teaching students about BC agriculture since starting with BCAITC many years ago. It started with the Spuds in Tubs program and since has included the BC School Fruit and Vegetable Nutritional Program, Planting a Promise, and the Fresh to You Fundraiser.
Q: What are the most important things that you want your students to learn about BC agriculture and food? A: I hope that my students will gain an understanding of what it takes to grow the fruits and vegetables you see in the grocery stores and develop an appreciation for the farmers of BC. I hope they learn that, with some work, they can grow their own fruits and vegetables right in their own backyard.
Q: BCAITC has over 500 free downloadable resources including lesson plans, activities, videos, recipes, and more! What is your favourite BCAITC resource and why? A: My favourite resources are the Fresh Stories resources. We print and share them with all classes in the school with each delivery and they are used in many ways across the grades. I use them in my classroom to teach students about the fruit or vegetable that comes with each delivery. We talk about where the food came from, share personal stories about experiences with the food and learn about how each one is grown.
Q: What is your favourite BCAITC program and why? A: My favourite BCAITC program is the BC School Fruit and Vegetable Nutrition Program + Milk . I helped to get the programs started at my school, many years ago. My grade 3 and 4 students help to count, sort and deliver the fruit and vegetables and milk products during each delivery. They take their job very seriously and demonstrate strong leadership around our school.
Q: Describe an agriculture or food-based project/program you have implemented in your classroom/school recently. A: Last spring, I had the opportunity to take my class on a field trip to Stable Harvest Farm in Langley through BCAITC. My students worked with the volunteers and workers at the farm to travel in small groups through a variety of learning stations. The kids loved the hands-on activities and the connections they were able to make to the potatoes we had grown through the Spuds in Tubs program. I was so impressed with the organization of the whole field trip, the very relevant activity stations, and the amazing amount of learning the students experienced. The students were so excited about planting and growing. Many went home and planted their own gardens!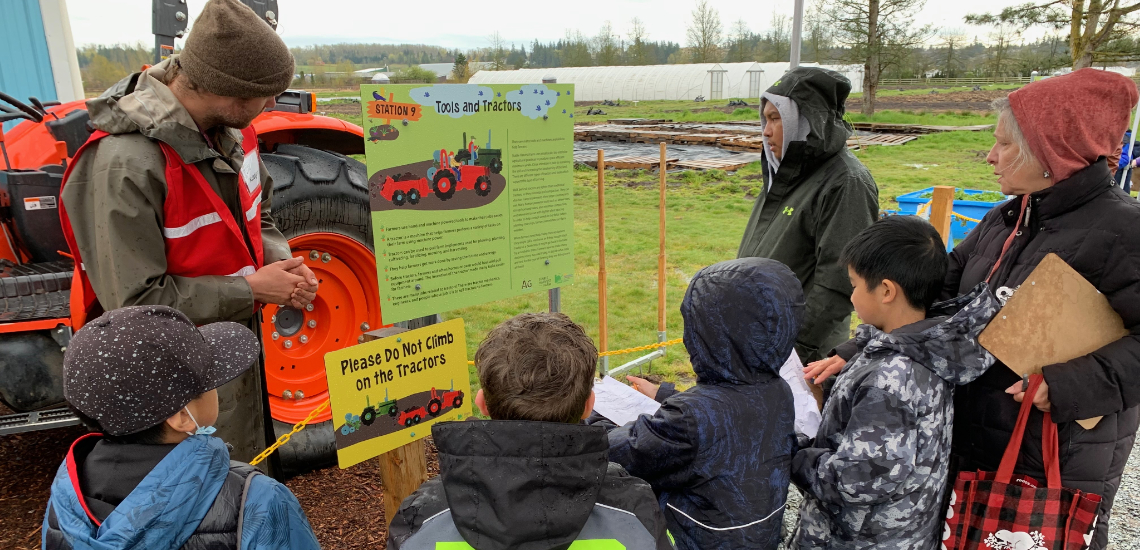 Q: Do you have any advice for other educators on how to integrate agriculture and food education into their curriculum? A: "Take part in the programs offered by BCAITC" is the best advice I have for supporting learning about agriculture and food education! All of the programs offered by BCAITC connect seamlessly to one another proving so many learning opportunities. To supplement the programs offered, finding ways to grow in your classroom is a wonderful experience. It can take a bit of work and organization, but I have found that integrating hands-on experiences is well worth it! I have experienced that local nurseries are often very generous when it comes to donating or offering discounts for teachers looking for supplies like seeds, pots, and soil. Writing, reading, math, and science learning opportunities open up as the learning grows and develops.
About the Teacher Champion Series: This monthly BCAITC series features BC teachers and school staff who are passionate about providing agriculture and food education to K-12 students. For more information, contact BCAITC Communications Coordinator, meghan@aitc.ca.