Teachers Discover BC's Agriculture with EAT Tour
The best way to experience agriculture is to see it firsthand. That means meeting the farmer, walking inside the greenhouse, or the dairy barn and of course eating the delicious food that we produce in BC! Teachers got to do all that and more during our first ever Educators Agriculture Tour (EAT!), where teachers were immersed in agriculture for two full days in August. Teachers from all over the province toured farms in the valley, took part in hands on cooking lessons, and observed panel discussions from experts in the industry.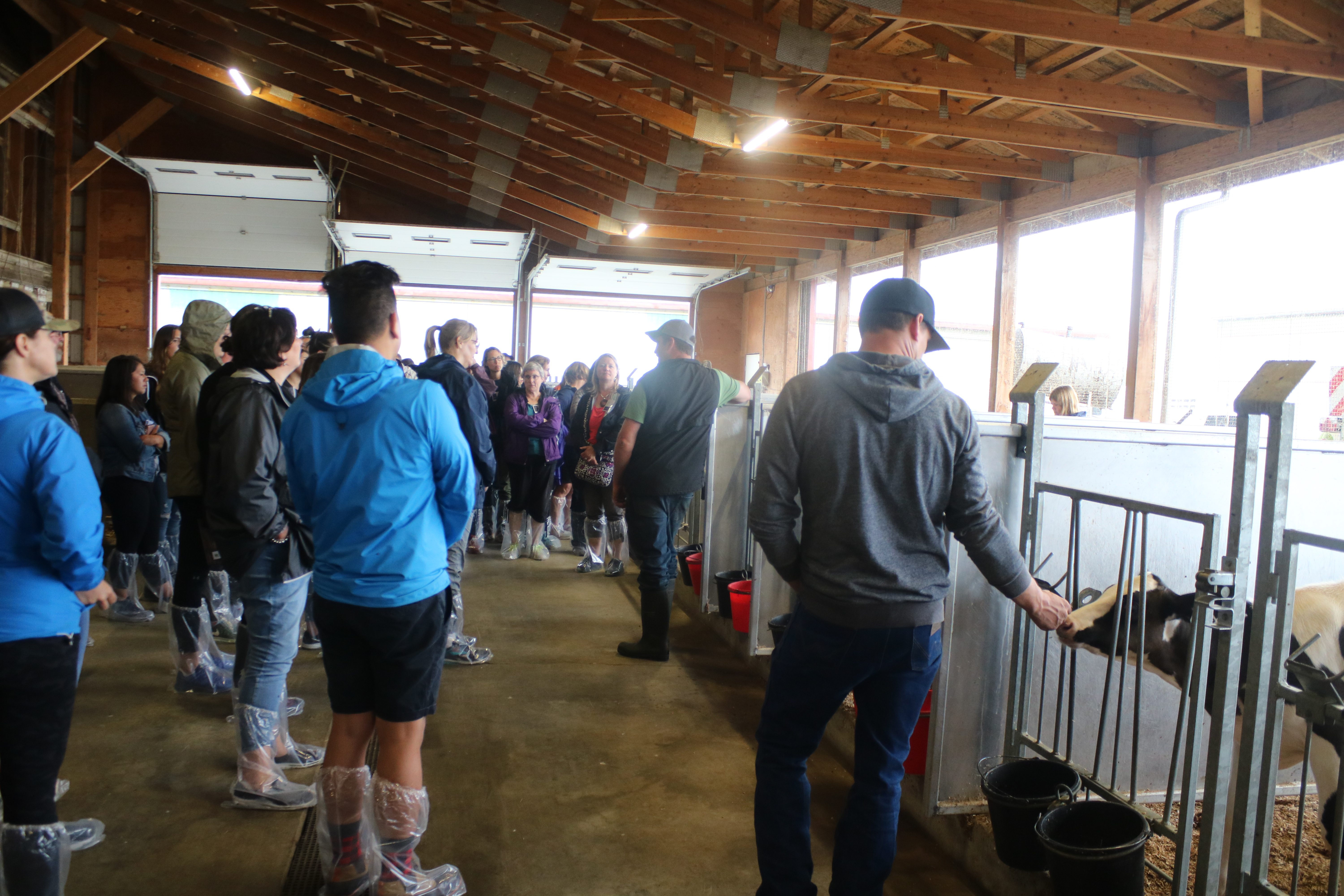 Visiting the calves at Locarno Dairy Farm 
Together with Agriculture More Than Ever and the BC Agriculture Council, we had the idea of putting together a professional development experience for teachers that want to take the message of agriculture back to their classroom. Over 35 teachers from all over the province joined us for the 2 days of tours, with some from as far away as Fort St. John and Vancouver Island.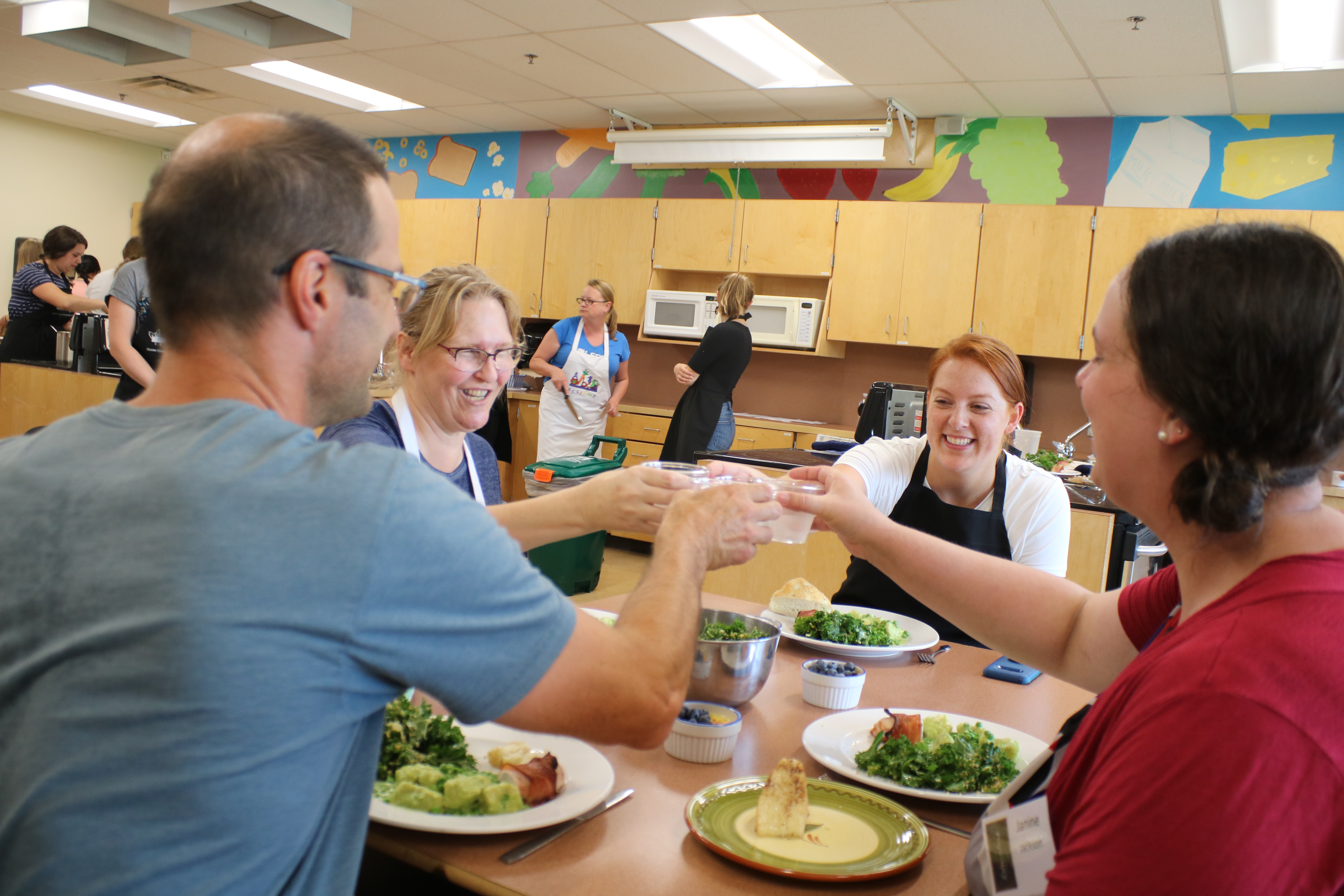 Cheers to making your own lunch with help from our chefs!
The teachers were so excited to have the experience of seeing how their food is grown (they had lots of great questions for our producers and farmers!). On the first day they made friends with the cows and calves at Locarno Dairy farm in Abbotsford, and were able to learn about the milk production process straight from the farmers themselves. They were also able to tour the facility at Golden Valley to see how eggs are processed, and visit the greenhouse Westcoast Vegetables in Delta. The day was topped off with a dinner featuring BC grown food at Krause Berry Farms in Langley.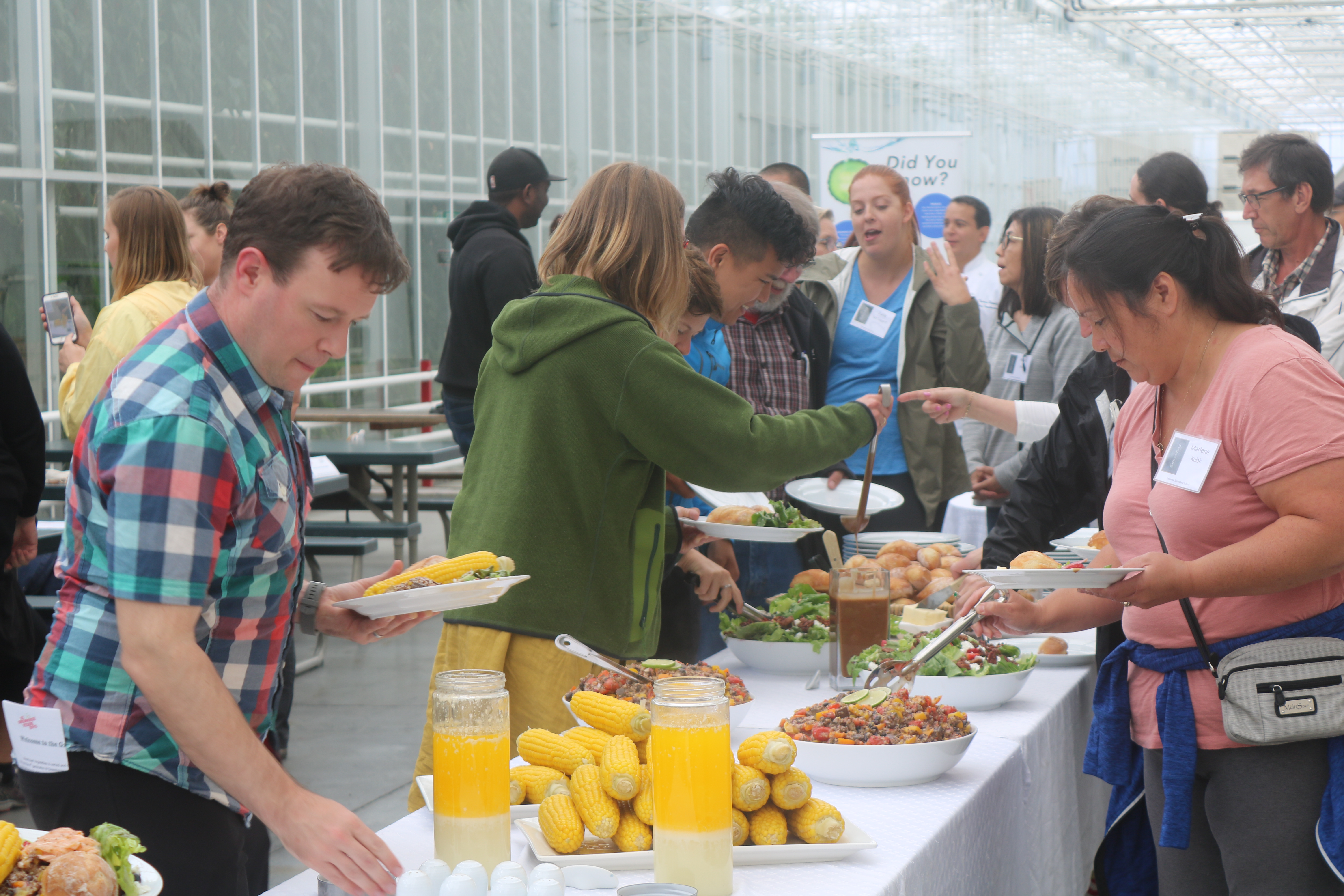 A delicious lunch of BC grown food at Westcoast Vegetables Greenhouse
Day 2 started with a tour of the Golden Eagle Aquaculture Farm in Agassiz, and finished with a panel discussion from agriculture experts covering various topics in the industry.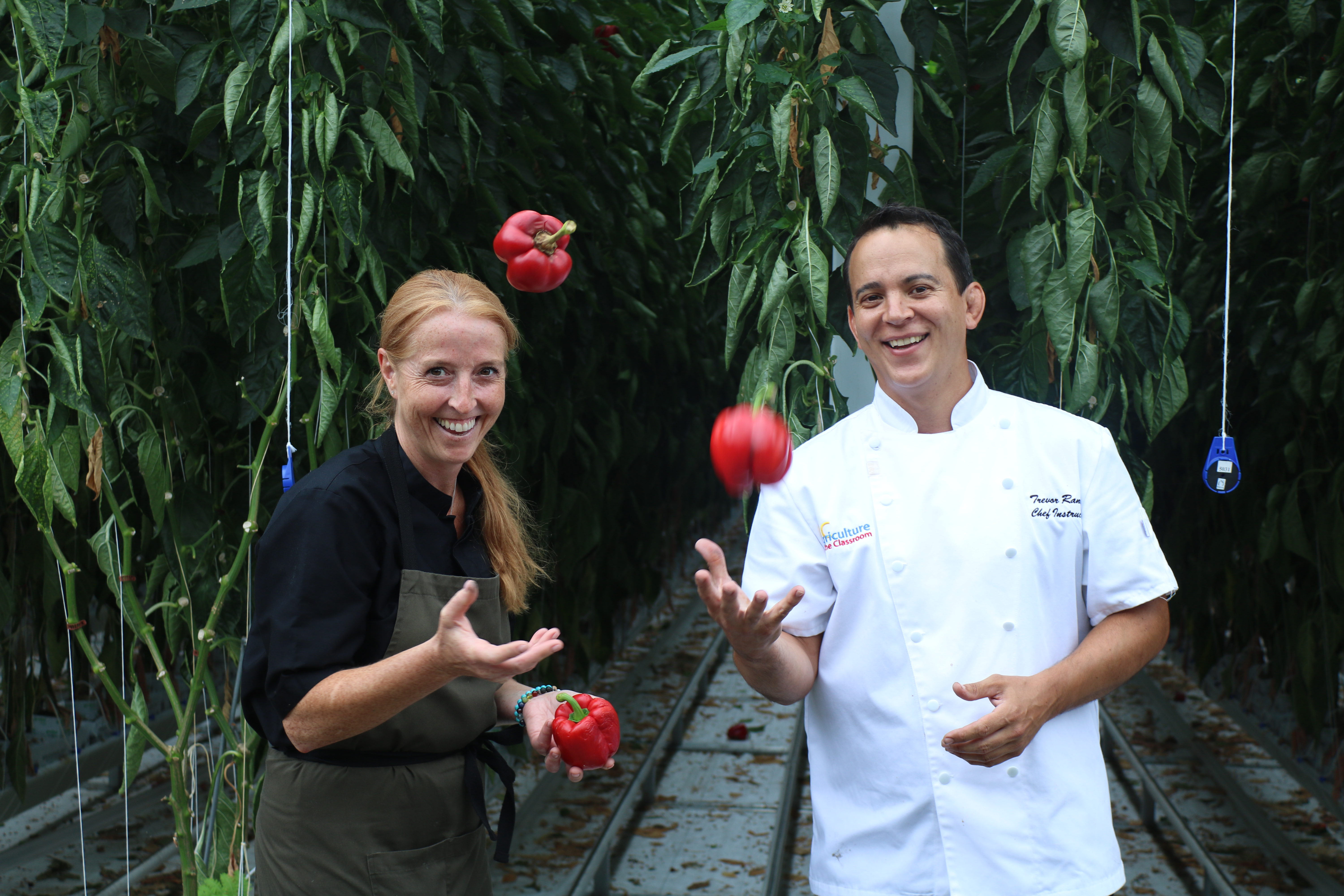 Chef Randle and Chef Carruthers cooked up delicious meals for the teachers
Next week teachers will be returning to their classrooms to start the school year all over again. We hope that they will have lots of agriculture stories and experiences to share with their classes!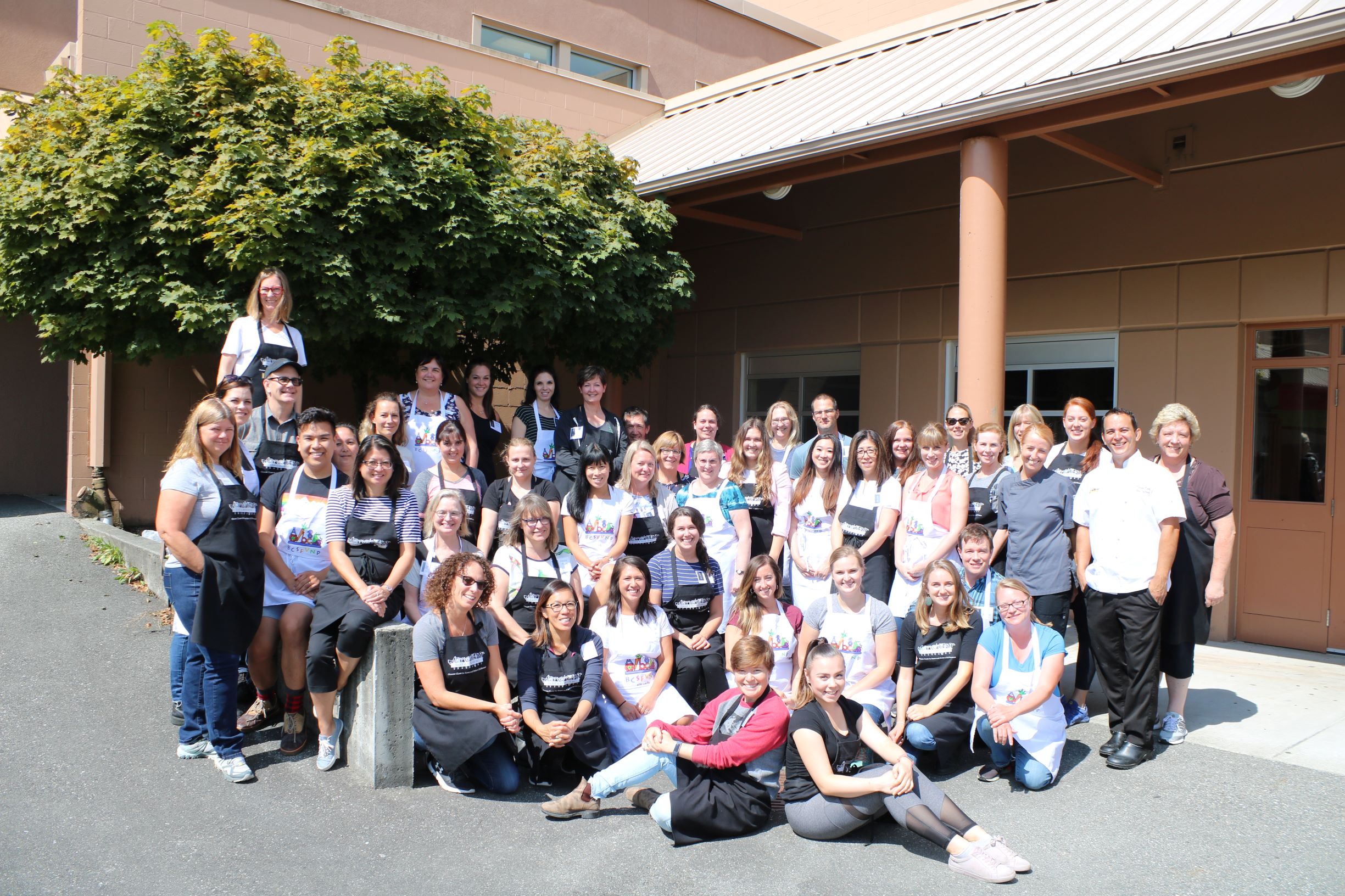 The whole group together!