Teacher Ambassador Experience - By Monica Bradbury
 

 

 

Monica Bradbury – Teacher Ambassador, Vancouver Island

Monica Bradbury is a home economics teacher at Ballenas Secondary School in Parksville, BC. For the past year, Monica has also enthusiastically taken on the role of a BCAITC Teacher Ambassador, providing other teachers on Vancouver Island with education on agriculture and connecting them with valuable BCAITC resources and programs. Monica educates her students on the ecology of food while encompassing food literacy, food miles, and food sustainability. With a Masters in Education and 30 years of teaching experience educating over 5,000 students, Monica brings a wealth of knowledge in the areas of food science and curriculum development. She also has a strong connection to her local farming community and is deeply passionate about exposing students and teachers to agriculture, especially in making connections between the food we eat, who produces it, and where it comes from.
My Agriculture Experiences
I am very excited to be able to utilize my background which includes teaching home economics at the high school level for many years, food science, curriculum development, and knowledge in the area of agriculture. I have passionately facilitated every opportunity to bring each of these areas together for my students. Personally, I value a sense of connection to the community, a strong work ethic, perseverance, lifelong learning, and sharing of my knowledge with both my colleagues and the students I work with. Being a BCAITC Teacher Ambassador provides me an even stronger background in sustainable and environmental education as well as giving me the opportunity to share my passion with like-minded individuals which I am truly excited to do. 
I believe a part of living healthy is being able to make direct connections with the food one eats. Educating on the ecology of food while encompassing food literacy, food miles, and food sustainability is essential to students. Throughout my teaching career, I have noticed a significant disconnect with students and their knowledge about where their food comes from. This awareness makes me even more passionate about ensuring students understand British Columbia's agriculture sector. Prime opportunities happen in the classroom with an impassioned teacher so I want to share opportunities, knowledge, and passion with other educators and in turn, affect more students. I truly admire all that BCAITC has to offer and I am honoured to share more of that with educators around the island and province and help provide the spark that might enable them to lead them to teach from an eco-literate perspective.   
I firmly believe in working to connect the local community to the schools so that the themes of environmental sustainability, food procurement, food sovereignty, agroecology, local agriculture, can weave into lessons. 
In August 2019, I was excited to participate in the Educators Agriculture Tour (EAT) which provided teachers an opportunity to learn first-hand about the farm and the challenges agriculture producers face. For me, the highlight was noticing the massive scale of agriculture on the mainland compared to Vancouver Island. This tour provided me with a whole new lens as I move forth with my educational lessons and chats about BC agriculture. With my role as an ambassador, I look forward to learning even more about different agriculture sectors around BC.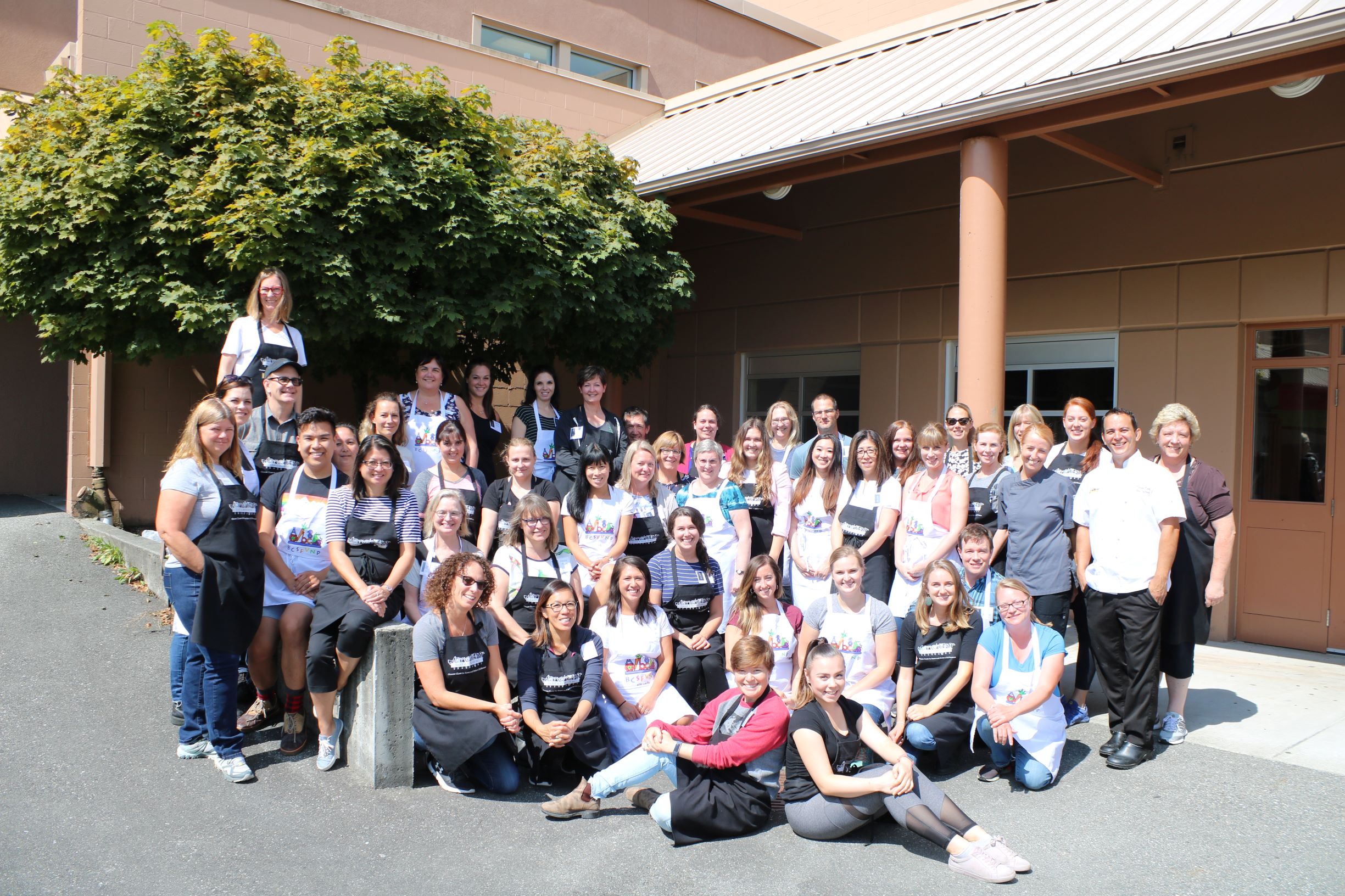 I was excited to offer my first Professional development sessions as a BCAITC Teacher Ambassador on the Provincial Professional Development Day in October 2019. I had teachers from grade 4-12 in sessions with me all day with subjects ranging the elementary years to secondary foods, senior sciences, and art teachers.  Through the first session we played some ice-breaking games then learned about food miles, all the resources BCAITC offers and took part in some activities from the resources page on the BCAITC website. During the second session, we showcased the Grow BC map and focused on the commodities from Vancouver Island, specifically ones used for our meal BC chicken, BC potatoes, and BC kale. We also touched on some of the many careers available in agriculture.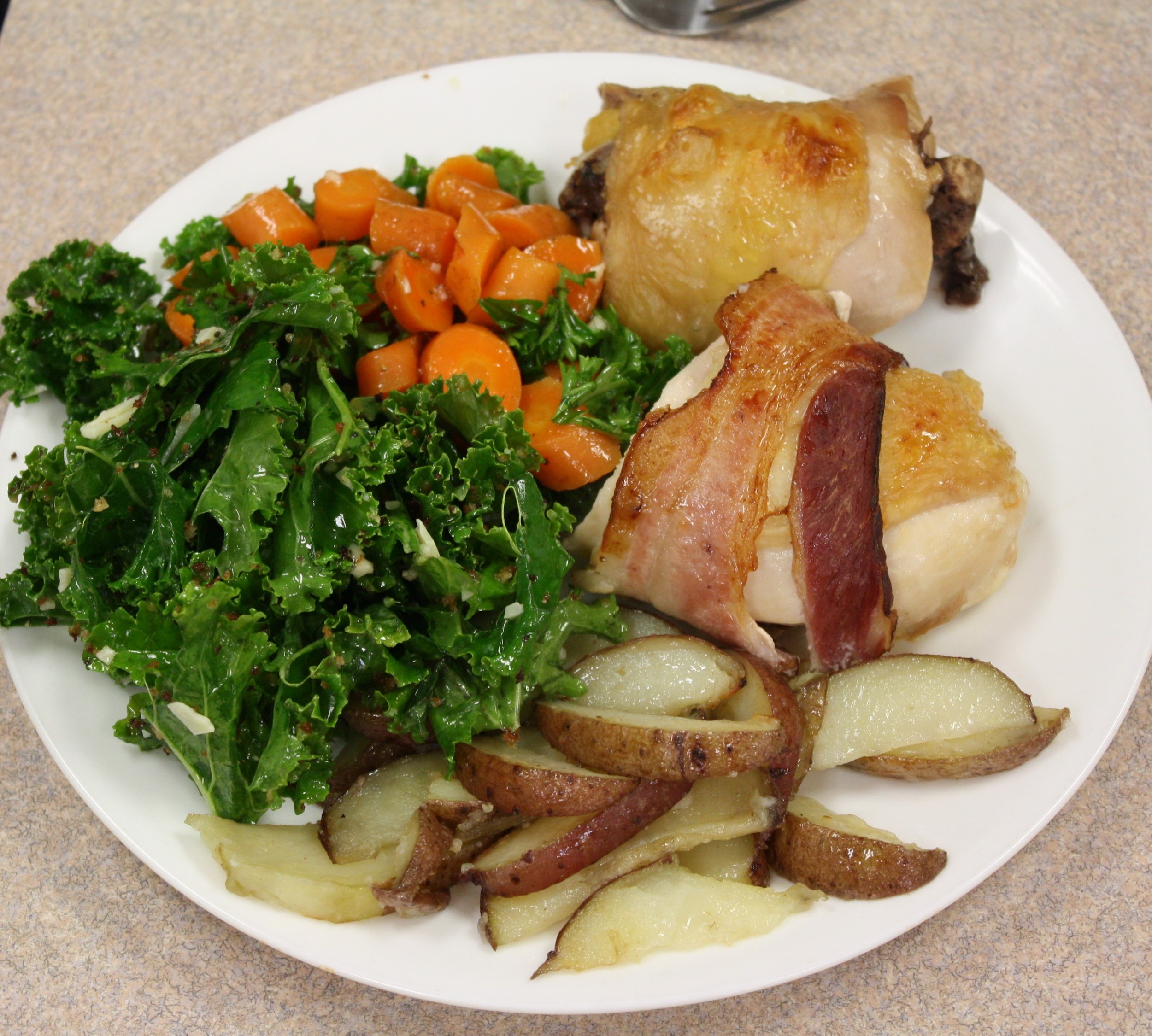 We summed up the day with the highlight for teachers, cooking together with our local foods. There is something calming and relaxing about cooking a meal together and it provided educators with a chance to just be and percolate together what they learned through the day while preparing a great meal and dining together.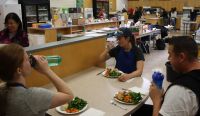 I am working towards another island agriculture session for the Provincial Professional Development in October 2020. I am in the process of planning some local farms tours and coming back to my classroom to learn about accompanying resources and then preparing another meal with food purchased on the tours. If you are an educator located on Vancouver Island, please watch for future communication regarding this session. Space will be limited to 24. Lastly, I would like to thank BCAITC for this opportunity to be an ambassador, for the significant recognition of BCAITC Outstanding Teacher of the Year Award and to my sponsors the Royal Oak Women's Institute and Gerry De Groot from Dairy-Crop Solutions for your sponsorship.