Reaching the Far Corners of the Province
For most people, eating fruits and vegetables is as simple as dropping by the local grocery store, but for many remote communities in BC, getting their hands on fresh produce isn't so easy.
The BC School Fruit and Vegetable Nutritional Program (BCSFVNP) is an initiative that gets those healthy fruits and vegetables and milk into over 1,400 public and First Nations schools across the province.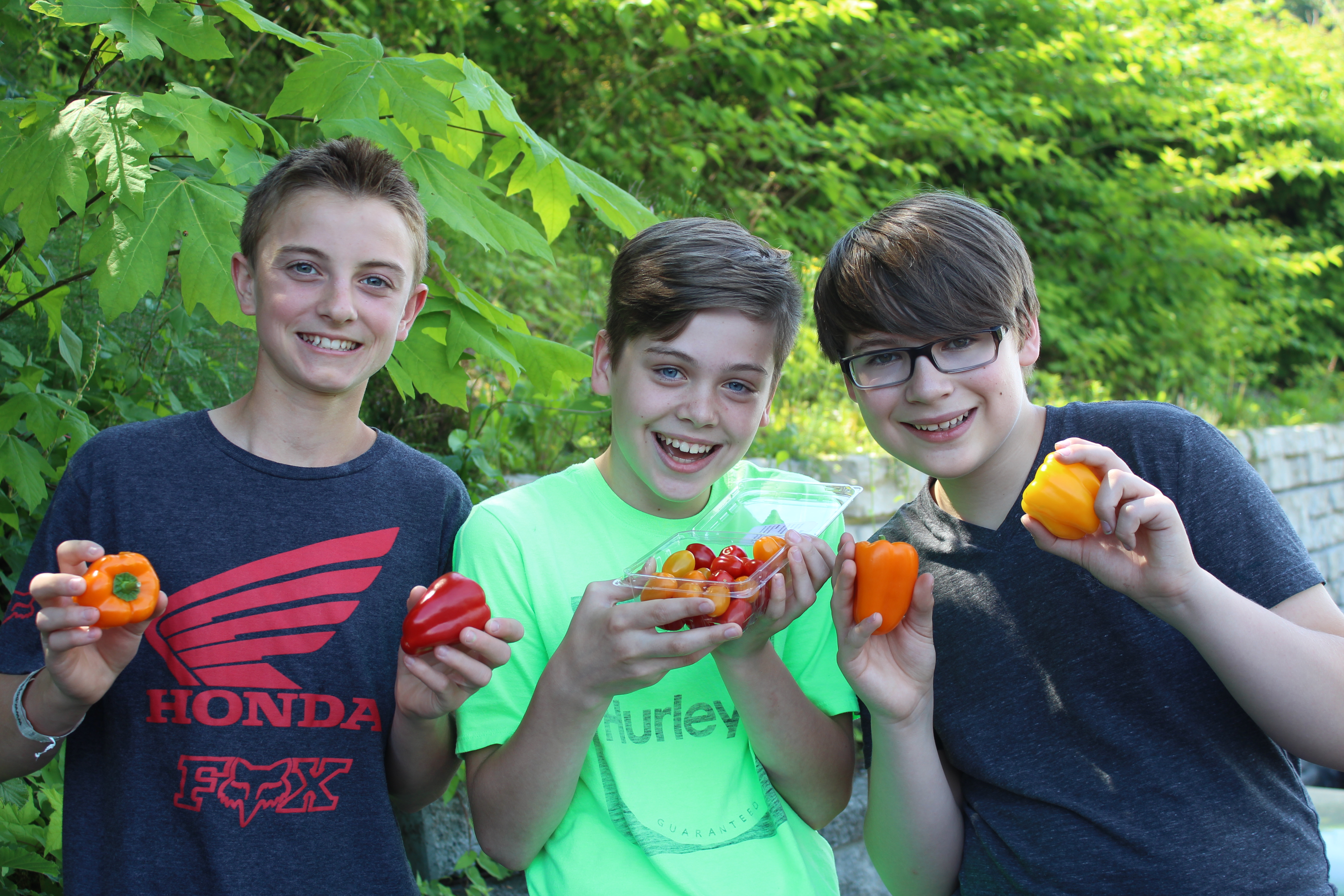 Students enjoying fresh mini peppers and tomatoes from the BCSFVNP Program
What makes this program so unique is its ability to deliver fresh fruits and vegetables all over BC, including many remote places in the province. It's one thing to ship a delivery of cucumbers into a Vancouver school and quite another to reach a school in a remote location. The BCSFVNP reaches the four corners of the province: Atlin, Fort Nelson, Jaffery and Port Renfrew, which means that sometimes the deliveries get there by floatplane or ferry. The Logistics coordinators at BCAITC refer to many of the schools in more remote places as "hard to reach areas", since they require special arrangements for the deliveries of fruits and vegetables. For these "hard to reach areas" volunteer drivers are needed to deliver the fruits and vegetables to the schools, since it's off the grid for the regular contracted drivers.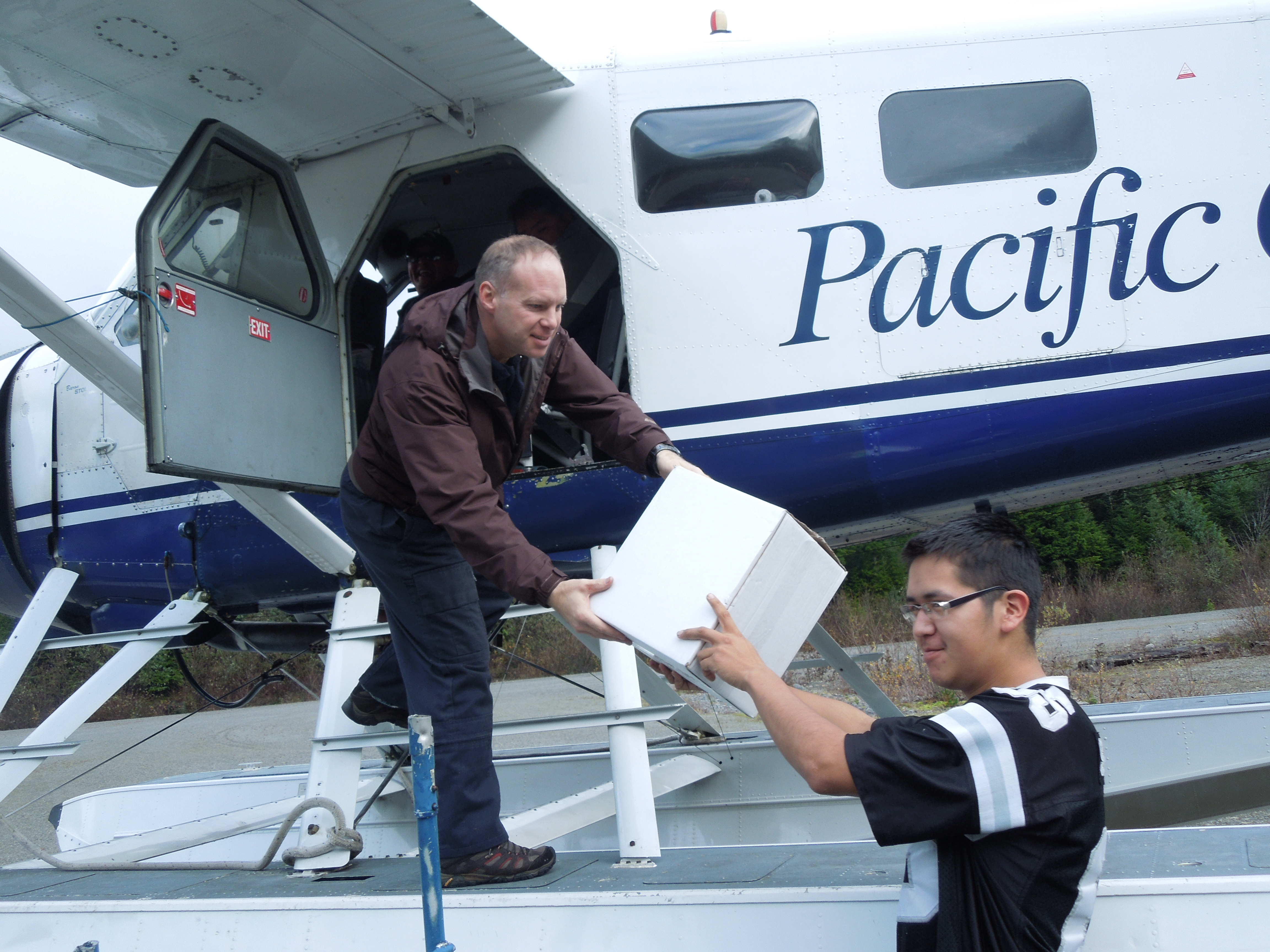 Lady Rose Marine Ferry shipping the product
Some of the volunteer drivers are parents of students or school staff that drive to the nearest grocery store to pick up their delivered product. One such volunteer is Dylan Watt, a principal at Babine Elementary Secondary, a school located in the Lake District. "I pick up the delivery of product on my way into the school, so it works out really well," says Watt. "The general store in this community only brings in fresh produce once every couple of weeks, so unless you want to drive 100 km to the nearest produce store you don't get fresh produce on a regular basis. A lot of these remote communities are struggling with nutrition, so we really appreciate getting these deliveries. It's so important that we can teach them (the students) the health benefits that come from eating fresh fruits and vegetables."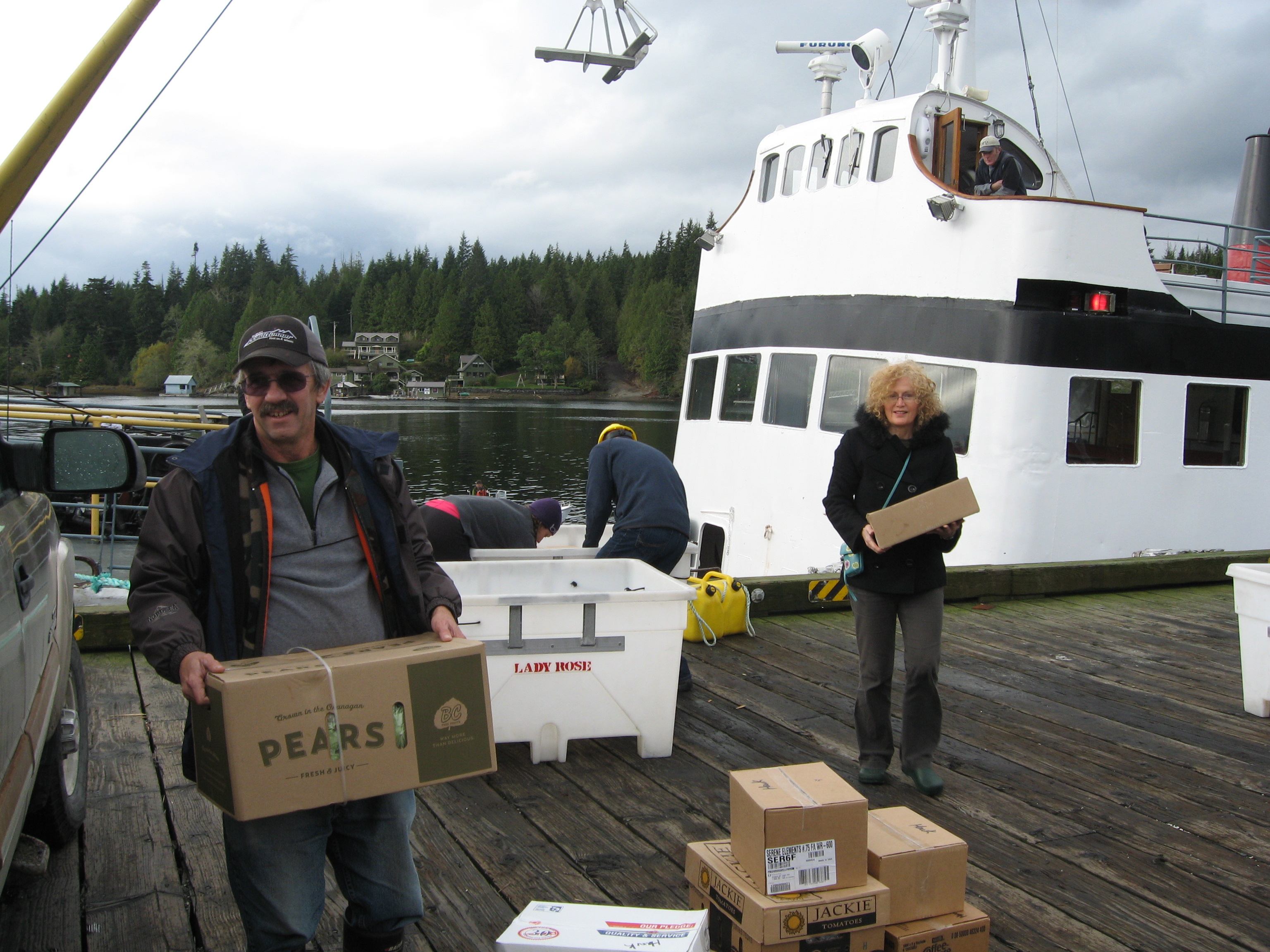 Pacific Coastal Airlines getting the product to the schools
Chris Harder another volunteer driver, delivers fruits and vegetables in the Williams Lake area, many of which are First Nations schools. His longest route clocks 650 kms and makes a stop at 7 different schools, many of them located on First Nations reserves. "They call me the milk and veggie guy," says Harder, "The staff and students at the schools are always super excited to get (the produce)."
Another avenue to get fresh produce into communities is the program Fresh to You Fundraiser. Fresh to You was created as a healthy fundraising initiative for those schools that are currently participating in the BCSFVNP. The objective of the program is for schools to sell the healthy bundles of locally grown produce to family and friends in order to assist with their fundraising initiatives. Schools can make a 40% profit by selling bundles of healthy BC grown vegetables such as, potatoes, onions and butternut squash.
The BCSFVNP has seen much success, expanding widely from its initial 10 schools back in 2005. Now in its 11th year of operation, the program has increased access to BC grown fruits and vegetables at schools and prompted an overwhelming positive response from school staff and students who are a part of the program.