Food Gratitude Activity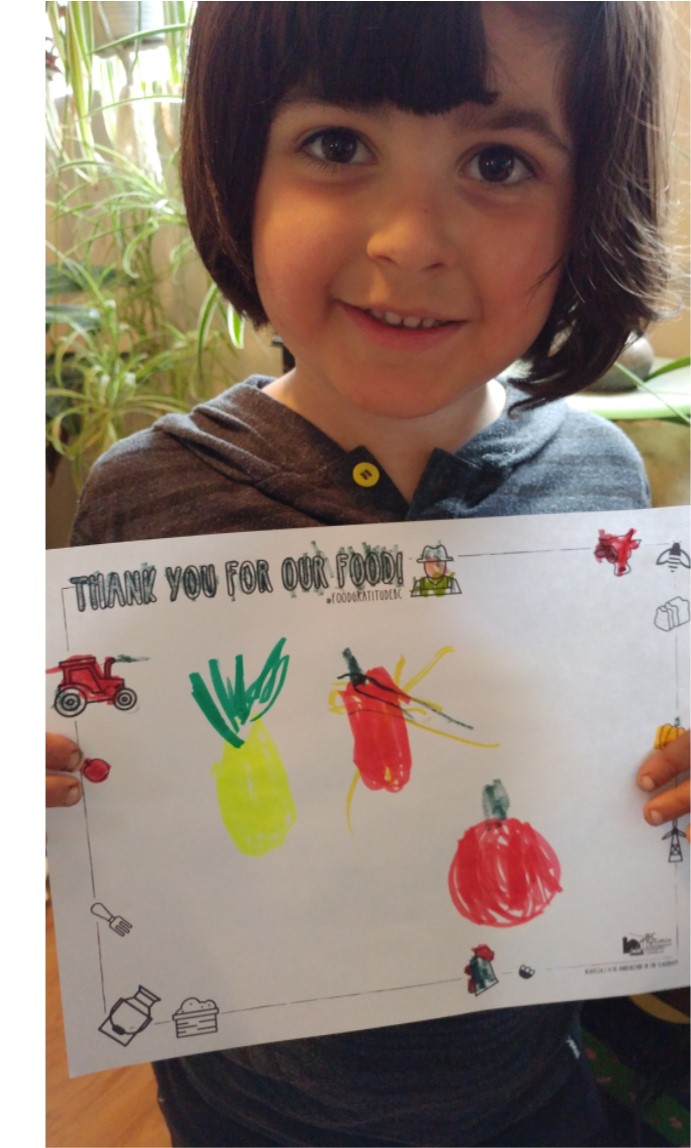 Teachers and parents, encourage your K-12 students to show support for BC's food workers during COVID-19. From farm workers, to truck drivers, grocery clerks, and restaurant workers, there are so many people involved in BC's intricate food chain. These hardworking people (our food heroes) are dedicated to bringing food from farm to table and ensuring that no one goes hungry in our province during the pandemic.
How can BC students thank these food heroes? Here's how:
Download and print this Food Gratitude activity sheet.
Encourage students to colour, write thank you messages to food workers, and/or draw their favourite locally grown food on the sheet.
Show off the completed sheet in their windows, on their fridges, or in another prominent area of their homes.
Take a photo of your students with their completed Food Gratitude sheet and upload to social media with the hashtag #FoodGratitudeBC.
Do you want to teach your students about the individuals that are involved in bringing food from farm to fork? Visit the Agriculture Careers page here on www.bcaitc.ca and download the free career lesson plans and information sheets.
Thanks to Charlie G. (photo above right) for this great drawing of the food he is grateful for!