Farm Credit Canada & Springford Farm Donation
BC Agriculture in the Classroom Foundation (BCAITC) is pleased to announce that it is the recipient of a generous $1,250 donation from Farm Credit Canada (FCC) on behalf of Ross and Erin Springford of Springford Farm Ltd. Springford Farm received a FCC Customer Spotlight Award in Ottawa, Ontario on February 11, 2020 and designated a portion of the award's $2,500 grant to BCAITC.
Springford Farm is a multi-generation family business that started as a small 10-acre hobby farm In Parksville, BC, owned and operated by Ross Springford's parents, Colin and Diane Springford. The operation grew extensively over the past 40+ years and is now a thriving 225 acre ethical farm business in Nanoose Bay, BC. Springford Farm received FCC's Customer Spotlight Award that recognizes FCC supported businesses that have overcome significant challenges on their road to success or have becomes industry game-changers through trailblazing innovation. The Springford's inspirational stories reflect the resourcefulness, work, and progressive thinking it takes to grow and thrive in this exciting and dynamic industry. The award highlighted the Springford's community involvement, their support of Canadian agriculture, and their commitment to passing on their knowledge to the next generation.
"We appreciate the generous donation from Springford Farm and Farm Credit Canada," said Pat Tonn, Executive Director at BCAITC. "The funds will be used to extend several of our programs that help to educate students on the value of agriculture, food, and the environment. This includes our Spuds in Tubs program on Vancouver Island as well as several other ag literacy initiatives the organization offers."
FCC Customer Spotlight award winners were invited to celebrate Canada's Agricultural Day (February 11, 2020) in Ottawa at Ag Day celebrations. Mike Hoffort, President and CEO of FCC, congratulated all the Customer Spotlight Award winners at celebrations held at the Rideau Club. FCC is Canada's leading agriculture lender, dedicated to the future of Canadian agriculture and its role in feeding an ever-growing world.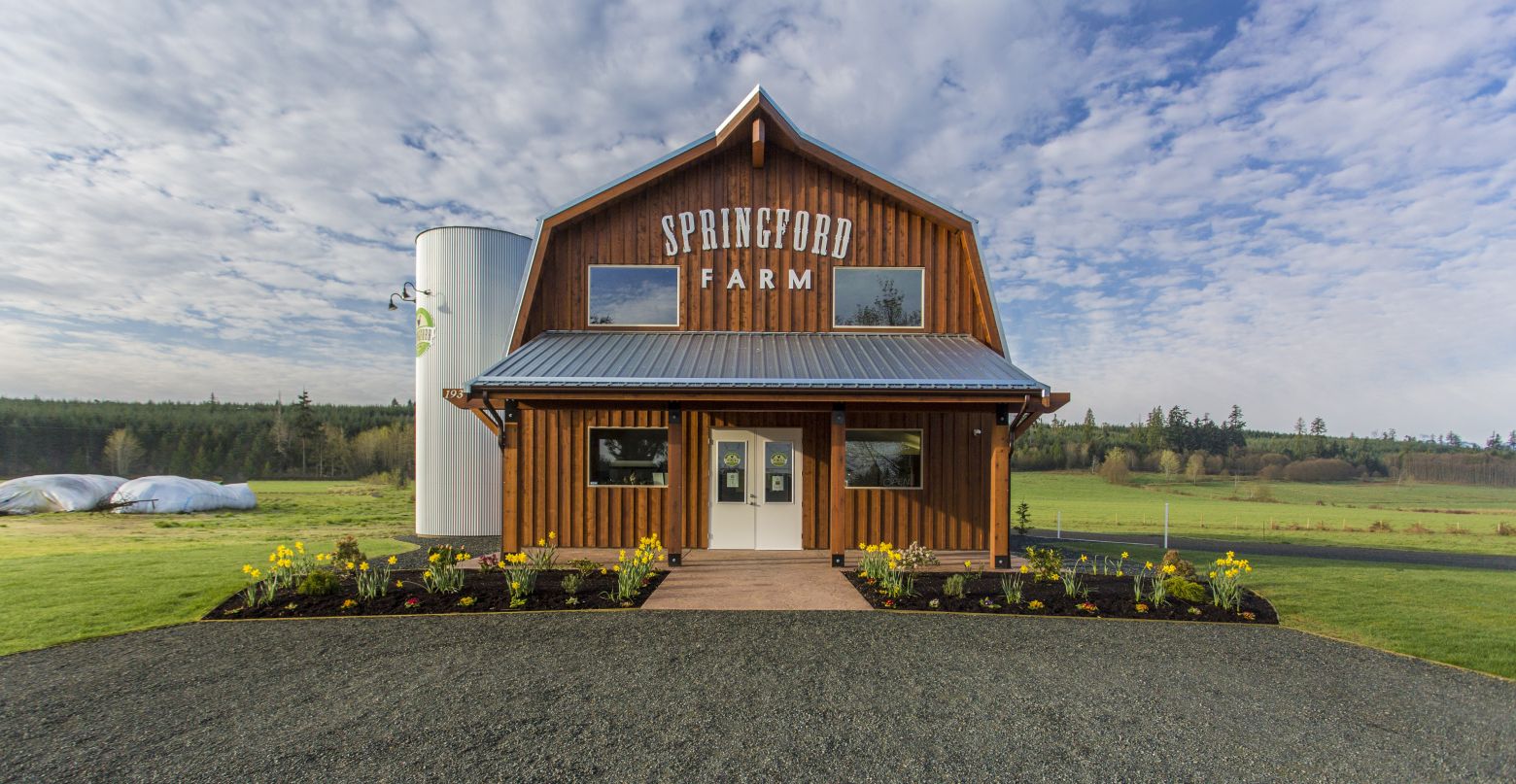 Photo at Top: From left to right: Pat Tonn, Executive Director of BCAITC and Ross Springford, Springford Farm. Photo at Bottom: Springford Farm.