BC Greenhouse Veggie Days
We were thrilled to be a part of the BC Greenhouse Veggie tours last week taking place at three different greenhouses around the valley. Gravis Farms in Abbotsford, Sunnyside Produce in Surrey and Westcoast Vegetables in Delta opened their doors to teachers and students during the week and the general public on a Saturday to show them the wonders of a working greenhouse.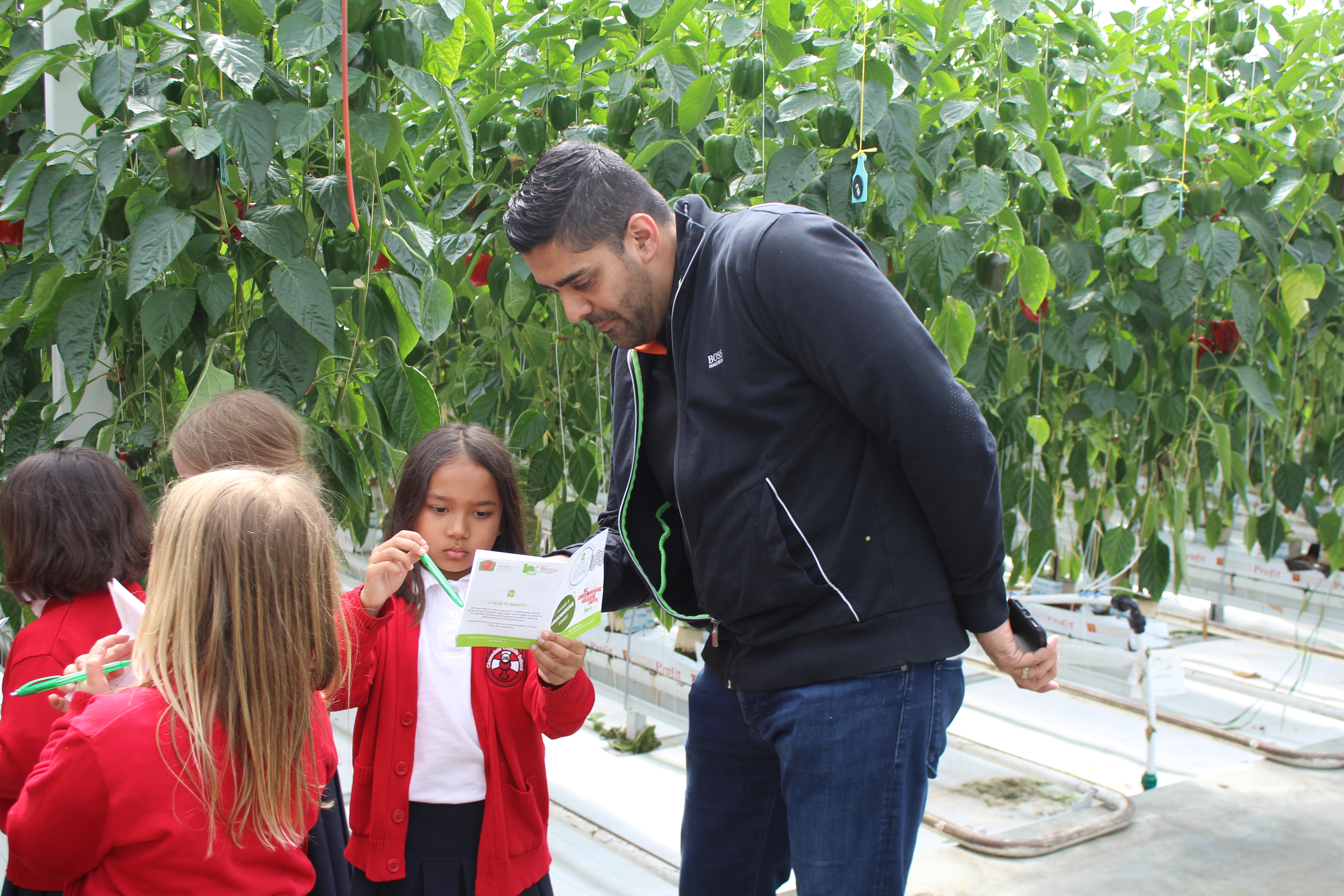 Sunnyside Produce Greenhouse in Surrey
Adults and children were enthralled by what they saw – from the bug station, to the packing of the vegetables and the tiny seedlings, it was all a new and exciting introduction to how our food is grown.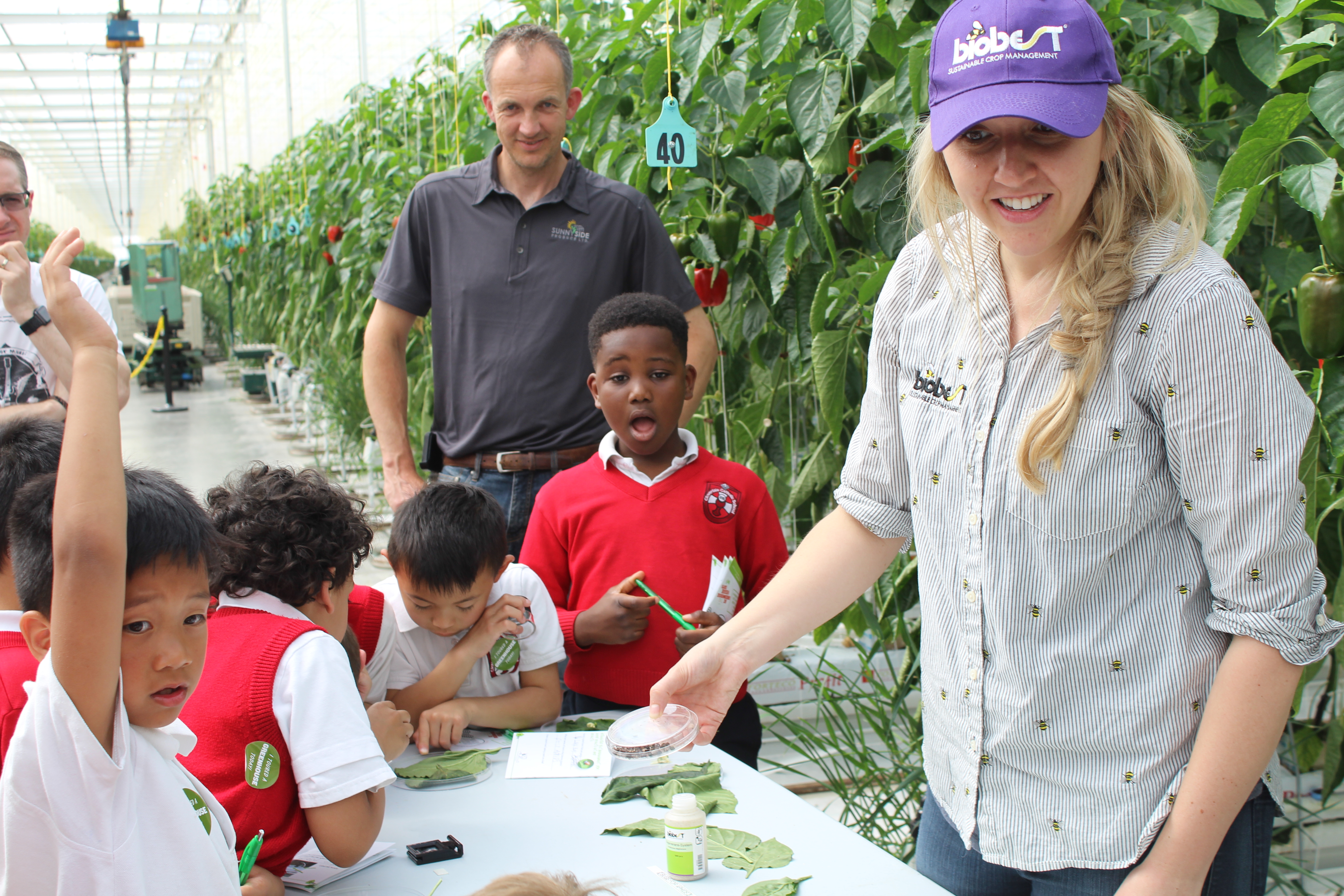 The ever popular bug station
Students were given a passport booklet to fill out as they went along their tour, filling in questions about pest control, irrigation, technology in the greenhouse and much more. The questions  in the booklet were linked to aspects of the curriculum such as Food Studies, Culinary Arts, Sciences, Careers, Entrepreneurship, and Marketing. The tours were led by experienced greenhouse growers who were eager to share their knowledge with the students. We were overwhelmed by how enthusiastic the students were to learn about all aspects of a greenhouse. They peppered our tour leaders with questions, and were excited to participate in all the different stations.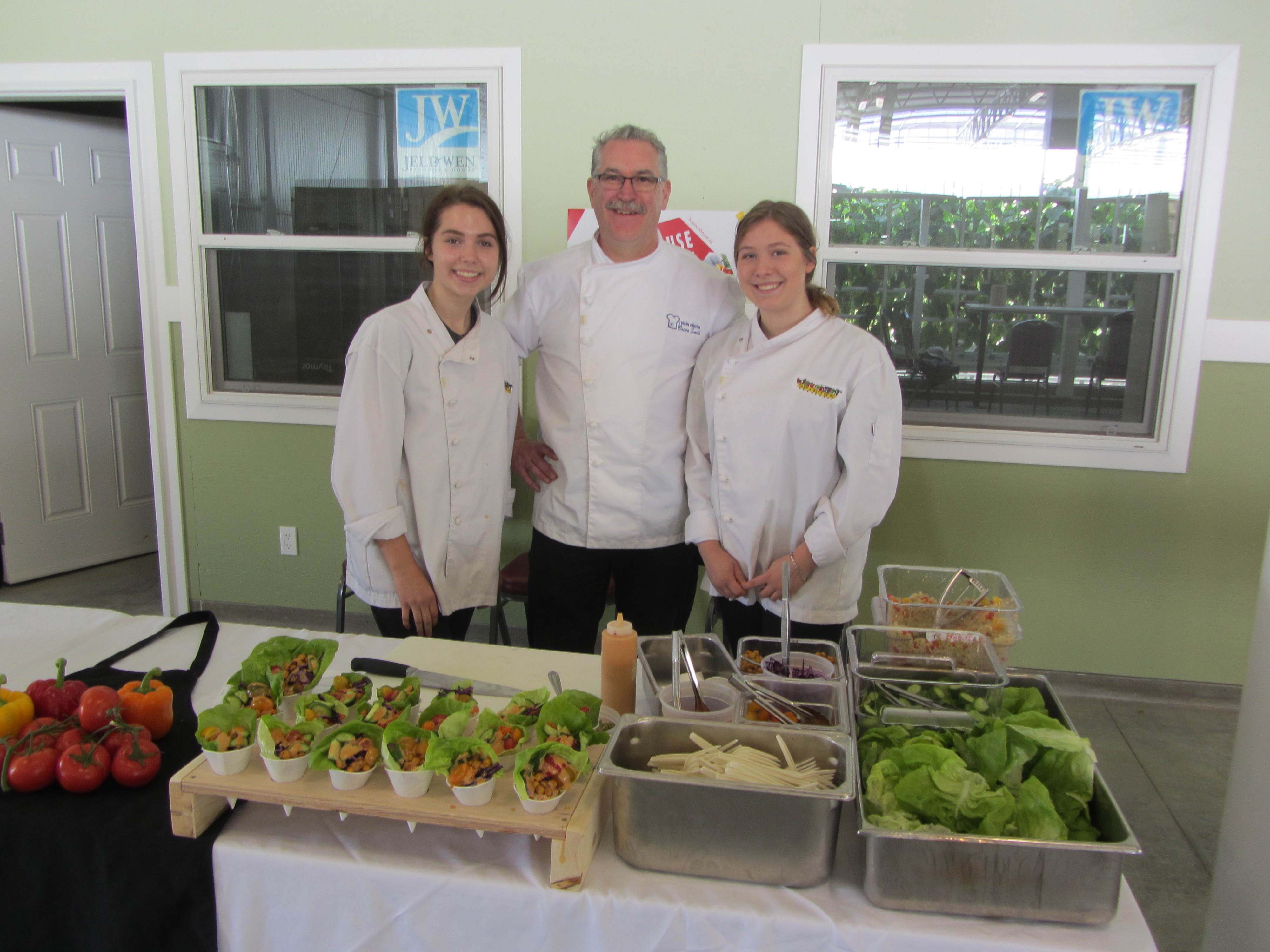 Gravis Farms Greenhouse in Abbotsford with Chef Brian Smith
On the Saturday we had some of our own Take a Bite of BC chefs and their students preparing and serving delicious snacks using fresh greenhouse veggies.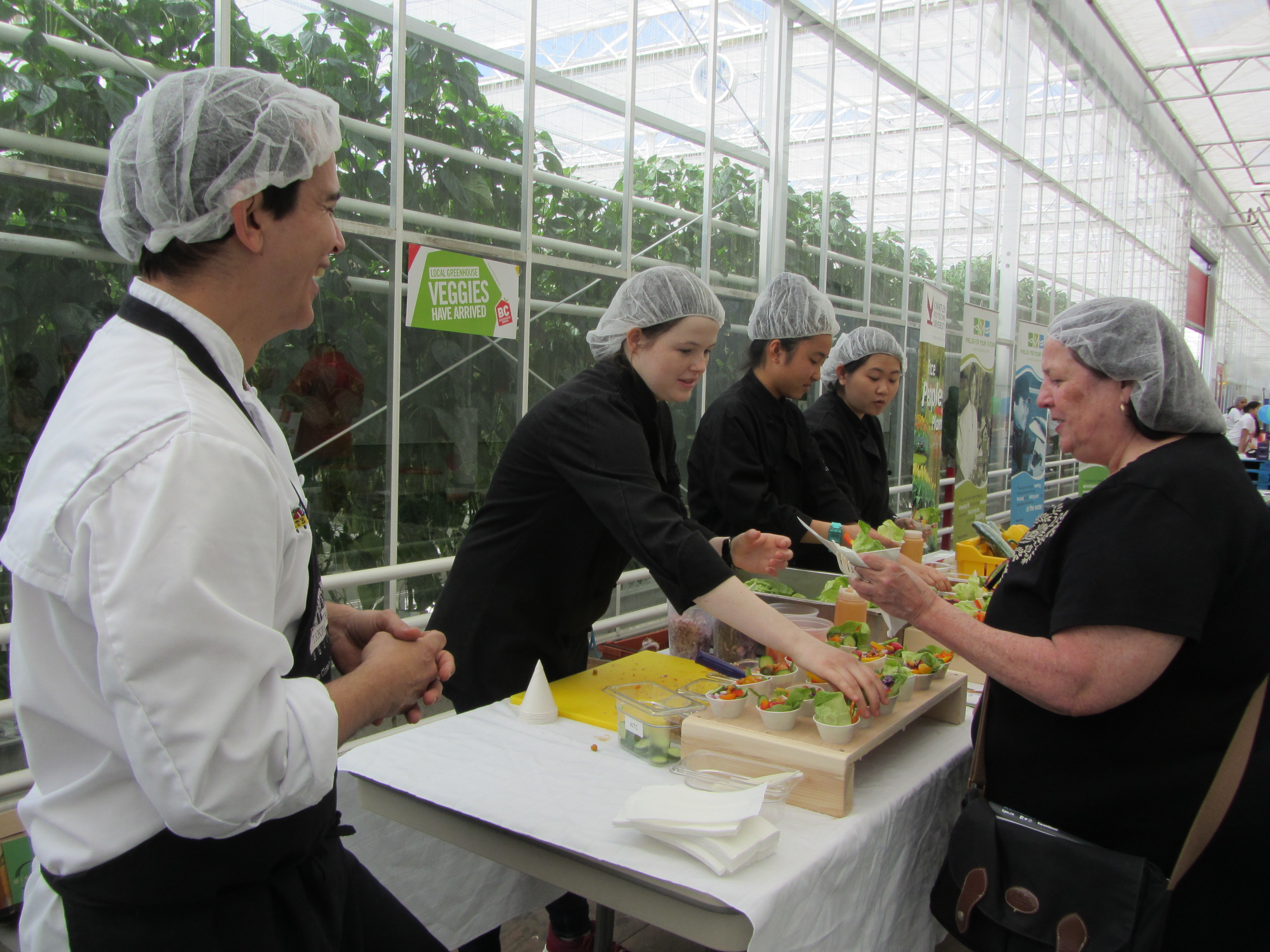 Westcoast Vegetables Greenhouse in Delta with Chef Randle
Try some of their recipes here:
BC Greenhouse Peperonata Puff Pastry with Goat Cheese