BC Farm Q & A with Brightside Eggs
Our latest feature in our BC Agriculture in the Classroom Foundation (BCAITC) BC Farm Q&A Series showcases Brightside Eggs, a family-owned egg farm located in Chilliwack, BC. Learn about this innovative farm and its fresh approach to bringing food from farm to table.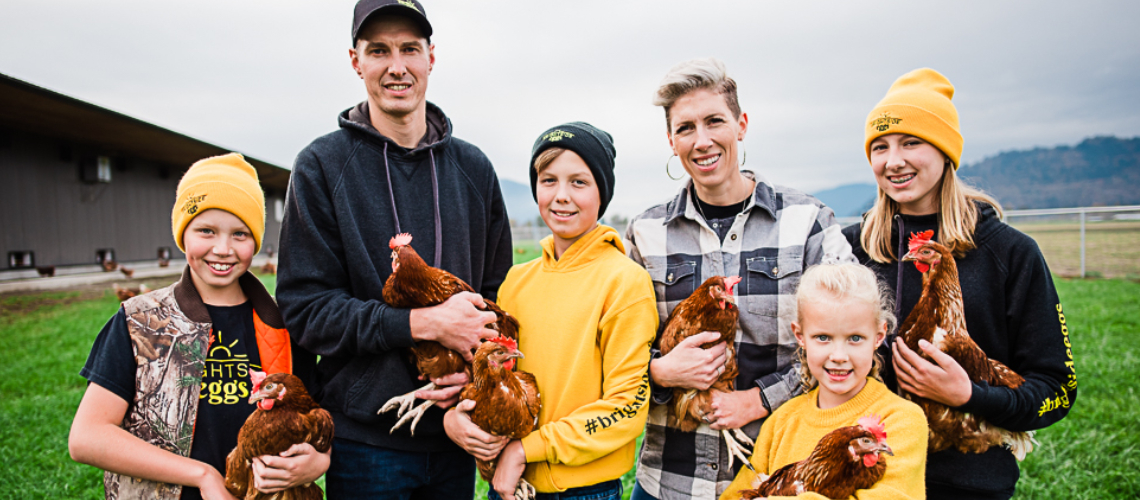 About
Brightside Eggs is a family-business! In conjunction with its partner dairy farm, it has been operating in Chilliwack since the 1950's. Over 3 generations of family farmers have worked on the farm. Currently, Brightside Eggs is managed by owners Richard and Jacqueline Boer and their enthusiastic team of farmers - including their young family!
Brightside Egg's main focus is providing Fraser Valley communities with fresh, organic, and wholesome eggs – straight from the farm. It prides itself on quality eggs – that keep customers coming back for more again and again! The farm team is also committed to sustainable and farm-friendly organic practices – ensuring that the eggs are free of GMOs and synthetic chemicals.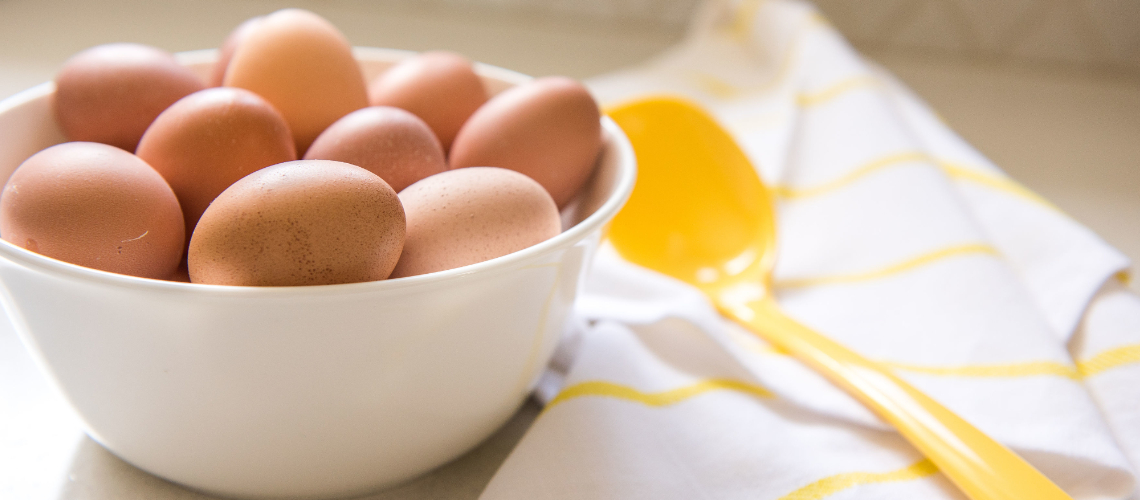 Brightside Eggs truly cares for its community. The team puts their hearts and souls into their work producing food for local families. Brightside Eggs supports a bright future for all BC farmers by encouraging everyone to think local, shop local, and eat local.
While Brightside Eggs is wonderfully rich in tradition, it has been continuously innovative in its evolution! The farm is always looking for more ways to meet the needs of its customers. It launched a unique and fun egg vending machine service in 2019 (the "Egg Shack"), that provides curbside pick-up of fresh, organic eggs! Anyone can buy eggs conveniently from the machine 24/7. This "physically-distanced" service has been especially popular during the COVID-19 pandemic.
Most recently, the farm has expanded the "Egg Shack" concept into "Brightside Eggs Market". The market will focus on the eggs that their customers have come to know and love as well as feature a selection of hand-picked local items available for contactless pick-up. The Brightside Team has worked hard to create a carefully-curated collection of food and produce finds from local vendors. Stay tuned to www.brightsideeggs.ca for more news on this exciting development!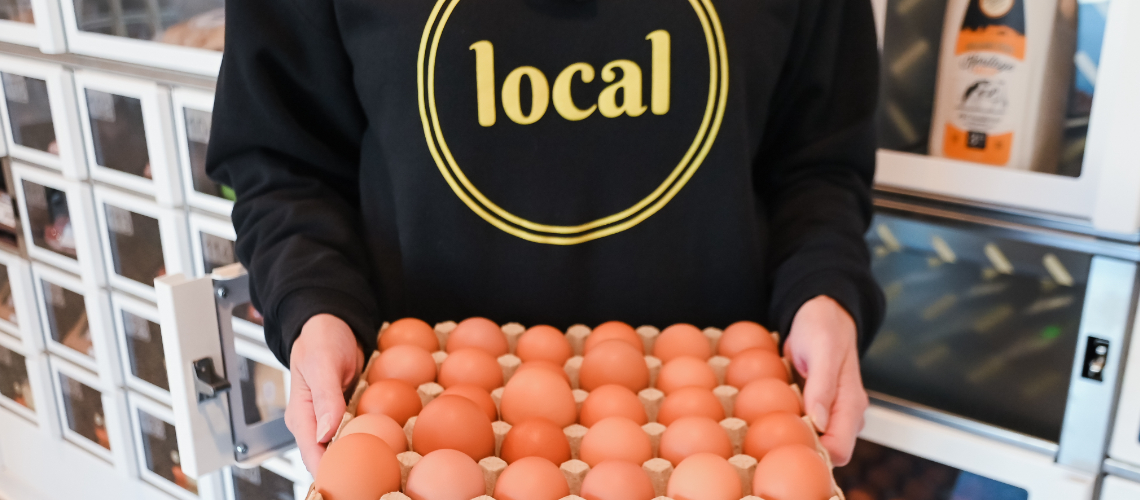 The Brightside Team is a strong supporter of education for future young farmers. The Boer children learn daily about sustainable farm practices, food security, and healthy eating from their farm activities. Jacqueline Boer and her team have also participated in several BCAITC initiatives to share their agriculture knowledge with students province-wide.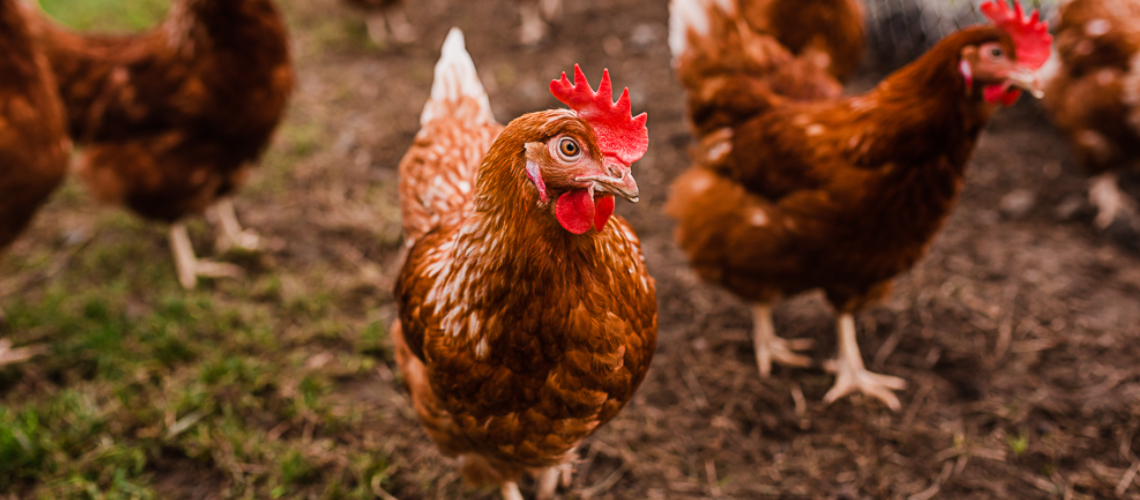 Q&A with Jacqueline Boer, Owner, Brightside Eggs
Q: What is new and exciting with Brightside Eggs? A: We have recently upgraded our on farm food locker system. The new system was built by a brand new BC-based company called 2 Go Lockers. Brightside is able to sell the eggs our customers know and love as well as collaborate with other local food producers and artisans to showcase their products. We are now able to offer fresh, frozen, and shelf staple products.
Q: You do a great job of marketing your business (we love your bright and cheery brand)! How do you keep on top of marketing trends? A: We work with a fabulous Chilliwack-based marketing company. In our vision to work with the best local people, we found Culture Co. They have worked with us since the beginning. We know farming and we know great food, but marketing wasn't our strong suit. They have brought the aesthetic vision that we had for Brightside to life.
Q: What is your busiest time of the year and why? A:  Every season is busy on the farm when you have livestock. We have new baby calves almost daily on our dairy farm, we get new chicks and ship out broiler birds to market multiple times a year. We love to keep busy and enjoy raising animals. We are a multi-generational, family farm and we support each other through the busy seasons and love every minute of it.
Q: What is the most rewarding part of your business? A: I love our customers, being able to meet new people and know that they appreciate and love eggs means the world to me. I know how much work goes into getting food to the table and when I meet a customer that appreciates "my farmers" there is no better reward. Our family has worked hard for generations to make sure our community and communities beyond have healthy, safe Canadian food to eat.
Q: What is the most challenging part of your business? A: The same things we love are the hardest parts, it's very busy life, we work 365 days a year. The animals need care every day. Finding work life balance can be challenging.
Q: What industry publications do you read/follow to learn more about farming and local food production? A:  Personally I don't read a lot of publications specifically, I do lots of reading online and research this way. I can't say there is a specific place. I love following other farmers social media pages, I learn a lot this way. I am a people person and enjoy connecting with others.
Q: What conferences do you attend to learn about farming and local food production? A: Since the COVID-19 pandemic, we haven't attended any but previously we have been to the BC Poultry Conference, Every Chef Needs a Farmer, Every Farmer Needs a Chef Conference, and the BC Dairy Conference, as well as attending local industry events.
Q: How do you maintain an organic farm? A: My husband is an incredible farmer, he takes care of all of the record keeping involved in Organic farming as well as making sure we purchase the best quality organic feeds. He takes care of multiple on farm audits a year to make sure that we have met the organic standards as well as the industry standards. Animal health is the most important thing to us on the farm.
Q: What advice do you have for young agriculture entrepreneurs? A: Find yourself a good group of advisors, get involved with industry groups, and get back up and dust yourself off when you make mistakes or things don't work out exactly as planned. I truly believe we are better together and I am very fortunate to work with my family, if you don't have family support find yourself some great friends, the type of people who will encourage to be better every day. We keep each other motivated and looking forward.
Q: Which are the top 3 soft skills do you think are essential to be a successful farm owner? A: • Flexibility and Adaptability • Resilience • Work Ethic
Do you want to learn more about Brightside Eggs? Visit www.brightsideeggs.ca or find the farm on Instagram or Facebook.
*Photo credit: Culture Co.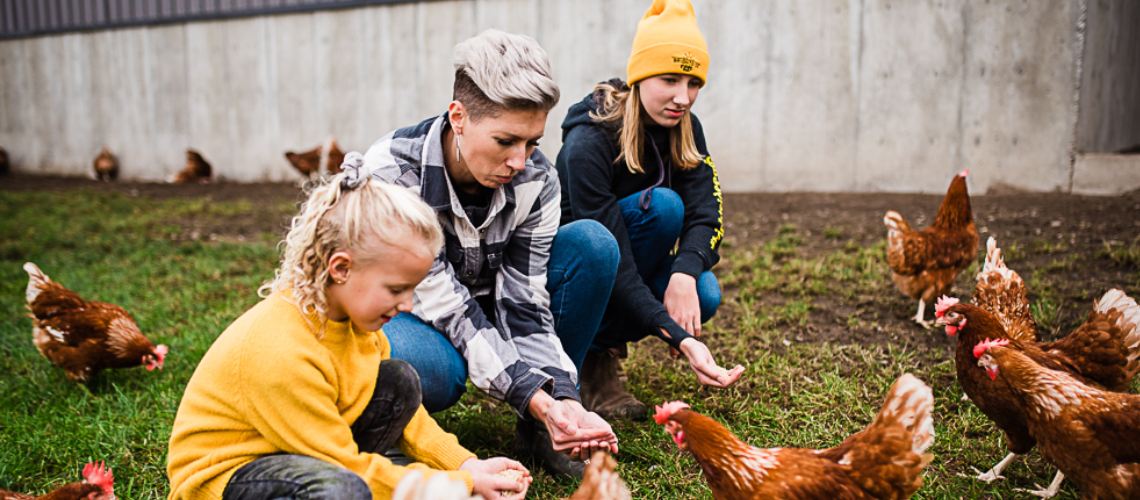 | | | |
| --- | --- | --- |
| |   | About BC Farm Q & A: Readers can learn about day-to-day life on farms, the business of farming, and the rewards and challenges of farming through our BCAITC BC Farm Q & A series. The profiles provide knowledge and inspiration for future generations of agriculture enthusiasts. Does your business want to be featured? Contact our Communications Coordinator, meghan@aitc.ca for information.  |