Ag-Reading Challenges Result in Over 840,000 Minutes of Reading
The BCAITC Ag-Reading Challenges results are in… and the multi-faceted initiative was an amazing success! Students and educators in BC classrooms and homeschools were invited to participate in online event to celebrate Canadian Agriculture Literacy Month (CALM) from March 1 to 31. The virtual challenges were an ideal learning tool for today's COVID-19 learning environments!
Students in 82 schools dug into great books, wrote book reviews, and learned about agriculture - all while having fun earning virtual badges and the chance to win $1,300 in prizes! Students participated in one or more of the 2 challenges "20 for 20 Bookworms" and "Ten to Try".
Check out the Ag-Reading Challenges results, winners, and reviews below!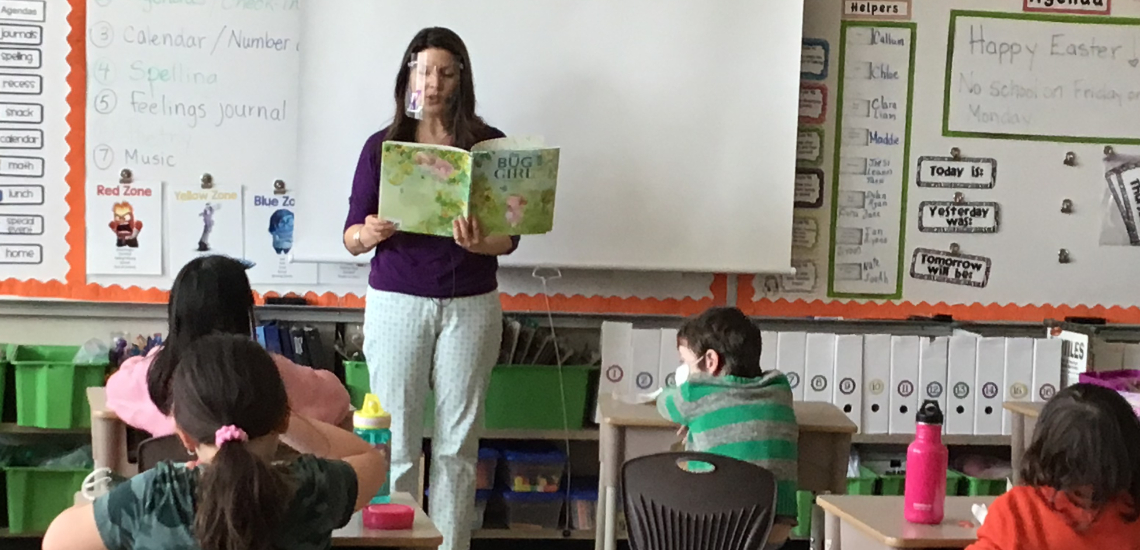 Total Results
Minutes of Reading: 840,410
Participants: 773 participants in 82 schools
Book Reviews Submitted: 2,779
Badges Earned: 6,158
Prize Winners
Early Bird ($50 Amazon Gift Card):
Bronwen C. from Mrs. Fisher's Grade 3 class at Cedars Christian School (Prince George) 
Division 13 - Ms. Jackson's Grade 2 class at Dorothy Peacock Elementary (Langley) 
Week 1 ($50 Amazon Gift Card):
Ms. Syms' Grade K/1/2 class at William Watson Elementary (Surrey)
Jacob H. from Cedars Christian School (Prince George)
Reader #3 from Ms. Jackson's Grade 7 class at Surrey Centre Elementary (Surrey)
Joshua G. in Grade 6 from Nisgaa Elementary School (Nisgaa)
Week 2 ($50 Amazon Gift Card):
Ms. Kardux's Grade 4 class from Mount Cheam Christian School (Chilliwack)
Ms. Porter's Grade 2 class at Chilcotin Road Elementary (Williams Lake)
Charlli E. in Grade 5 from Maquinna Elementary (Vancouver)
Ms. O'Shea's Grade 3 class from Bella Coola Elementary (Bella Coola)
Week 3 ($50 Amazon Gift Card):
Andreus M. in Grade 1 from the Partners in Education Program (Powell River and Comox Valley)
Division 8 Earth Watchers from Heritage Elementary (Prince George)
Zoe R. in Grade 3 from Ms. Fisher's Class at Cedars Christian School (Prince George)
Yusuf S. in Grade 10 from Matthew McNair Secondary School (Richmond)
Week 4 ($50 Amazon Gift Card):
Enoch S. in Grade 1 from Traditional Leaning Academy Online (Coquitlam)
Finley H. in Grade 6 from Ecole Kwayhquitlum Middle School (Port Coquitlam)
Ms. Byer's Grade 3 "Busy Bees" class from Mount Cheam Christian School (Chilliwack)  
Ms. Burke's K/1 class from Arrowview Elementary School (Qualicum)
Grand Prize ($200 Amazon Gift Card): 
Willow W. in Kindergarten at Barriere Elementary School (Barriere)
Ms. Anderson's 1/2 class from École Macaulay Elementary School (Victoria)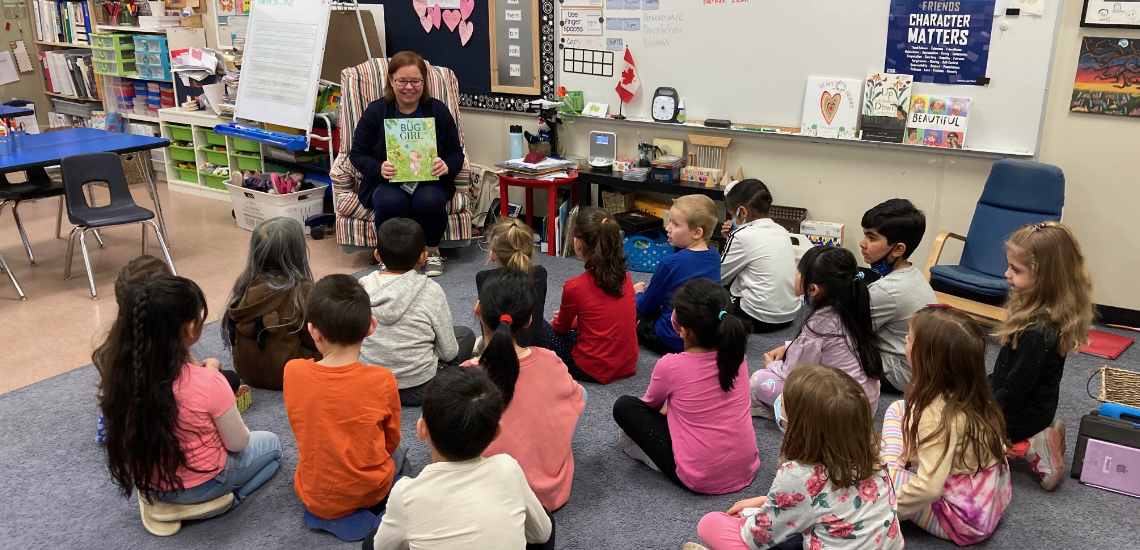 Book Reviews
Here is a snapshot of some of the 2,779 book reviews collected during the Ag-Reading Challenges:
Alex's First Seed | Created by: Declan L. | "My favourite part was finding out how many carrots there were at the end. I loved learning about the worm facts. It is a good book for Kindergarten, Grade 1, and Grade 2."
Cow | Created by: Bella Coola | Elementary Grade 3 (Group) | "We enjoyed this book! This book was fun to read and also taught us many facts about cows. We learned new words like sodden, cattle, amble, and cud. This book was entertaining."
Down to Earth: How Kids Help Feed the World | Created by: Andreus M. |  "This book was full of interesting facts and real pictures. We learned that geese can guard farms. We learned how gigantic pumpkins and pigs can get."
Plant a Seed | Created by: Mrs. Porter's Class (Group) | "I like the red colour of the radishes. -Orion, Grade 2"
The Book of Gardening Projects for Kids | Created by: Maya P.| "This book was very creative. I liked how it had step by step easy to follow instructions. I would recommend this book to anyone who like gardening or DIY projects."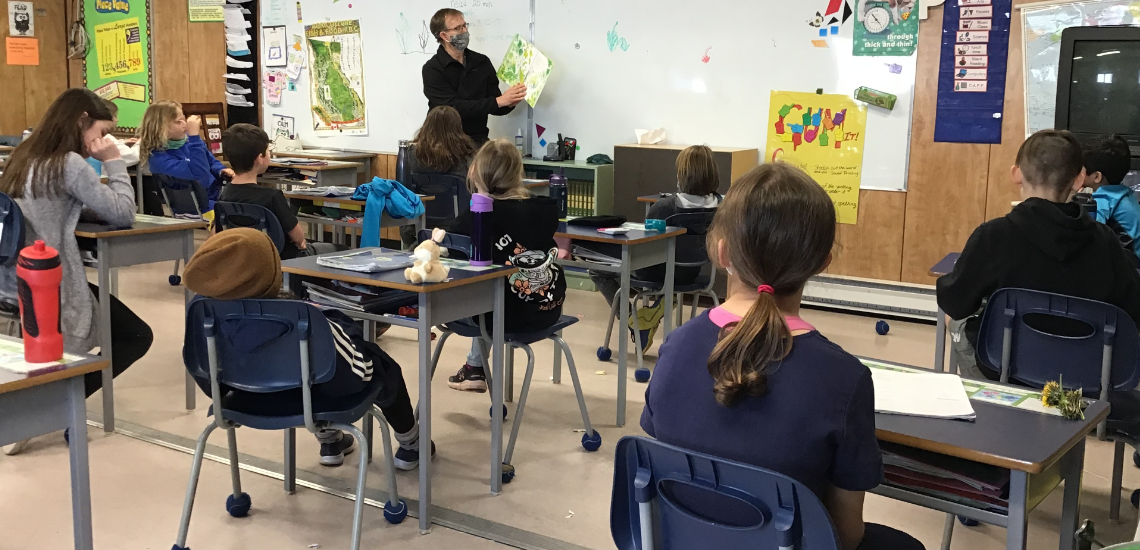 Comments
Participants were excited to participate in the Challenges! Here are some of the educators' positive comments:
"Thank you for your generous support of the Ag-Reading Challenges. Our grade one-two class very much enjoyed taking part in the challenge and reading The Bug Girl. Through participating in the Ag-Reading Challenges, students celebrated Canadian Agriculture Literacy Month and gained a deeper understanding of the story of our food. Stories such as the Bug Girl brought students on the journey of discovering BC food and agriculture. On behalf of my students, I would like to extend my appreciation for the work that BC Agriculture in the Classroom does by providing engaging opportunities and programs."
"Hi there! Thanks so much! The kids will be so excited about this! We had a blast participating in this challenge and had some tremendous conversations about agriculture :) Thanks again!"
"Thank you so much! We've been learning so much with this reading challenge."
"We have a few days left of March when we return to enjoy agricultural books in the classroom, but we worked hard to make sure to complete all the requirements of the two reading challenges before we left for the break. Thank you again for the gift card. So excited to choose new books for our classroom library."
Kudos
Thank you to all the teachers, school librarians, literacy coordinators, administrators, home educators, and of course – students – that participated in this fun event! We couldn't have made this event a success without your dedication to reading! Also, special thanks to the Entomological Society of British Columbia and Munro's Books for donating 500 copies of The Bug Girl book and to Sophia Spencer (book author) for encouraging student readers.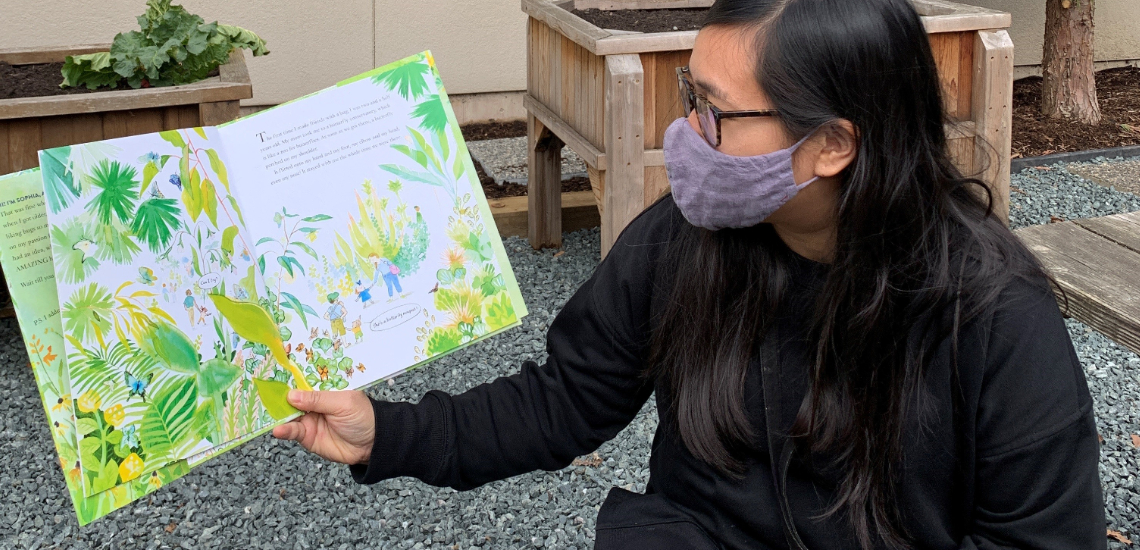 Stay Tuned
Stay tuned to www.bcaitc.ca for more literacy adventures ahead! Plus, be sure to check out our downloadable educational resources here for more K-12 learning resources including lessons, activities, videos, and more.