Taste of BC Agriculture- Thank You Note!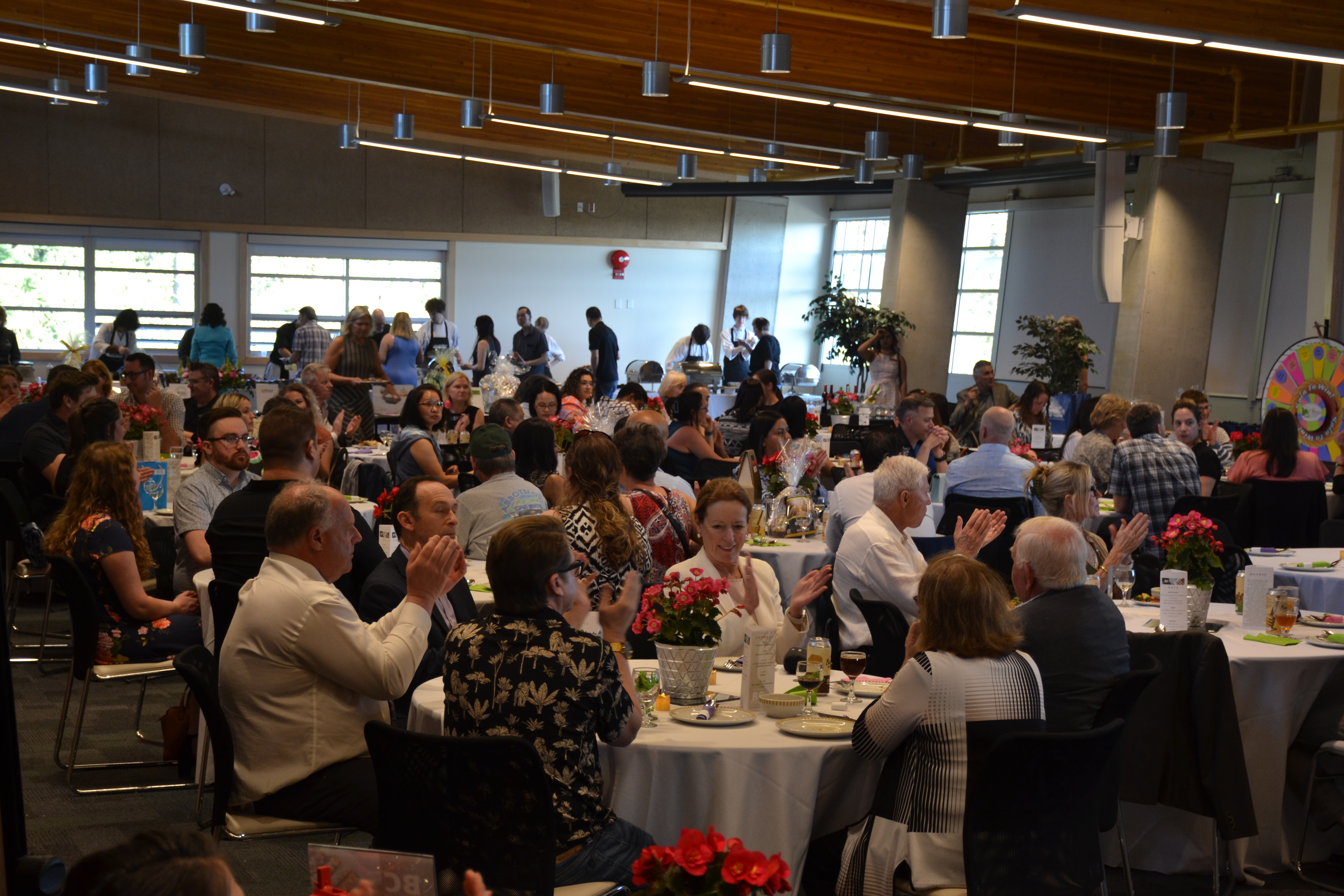 Photo credit Ronda Eyben, Country Life in BC
BCAITC is beyond excited to report that the Taste of BC Agriculture fundraising event on April 29th at the Surrey School District Resource and Education Centre was a tremendous success. Many thanks to the generosity and support of attendees, volunteers, and sponsors! With their contributions, we raised over $12,000 that will directly benefit BCAITC to enhance and expand agriculture and food resources for K-12 classrooms. The event exceeded all our expectations and left us overjoyed with the results.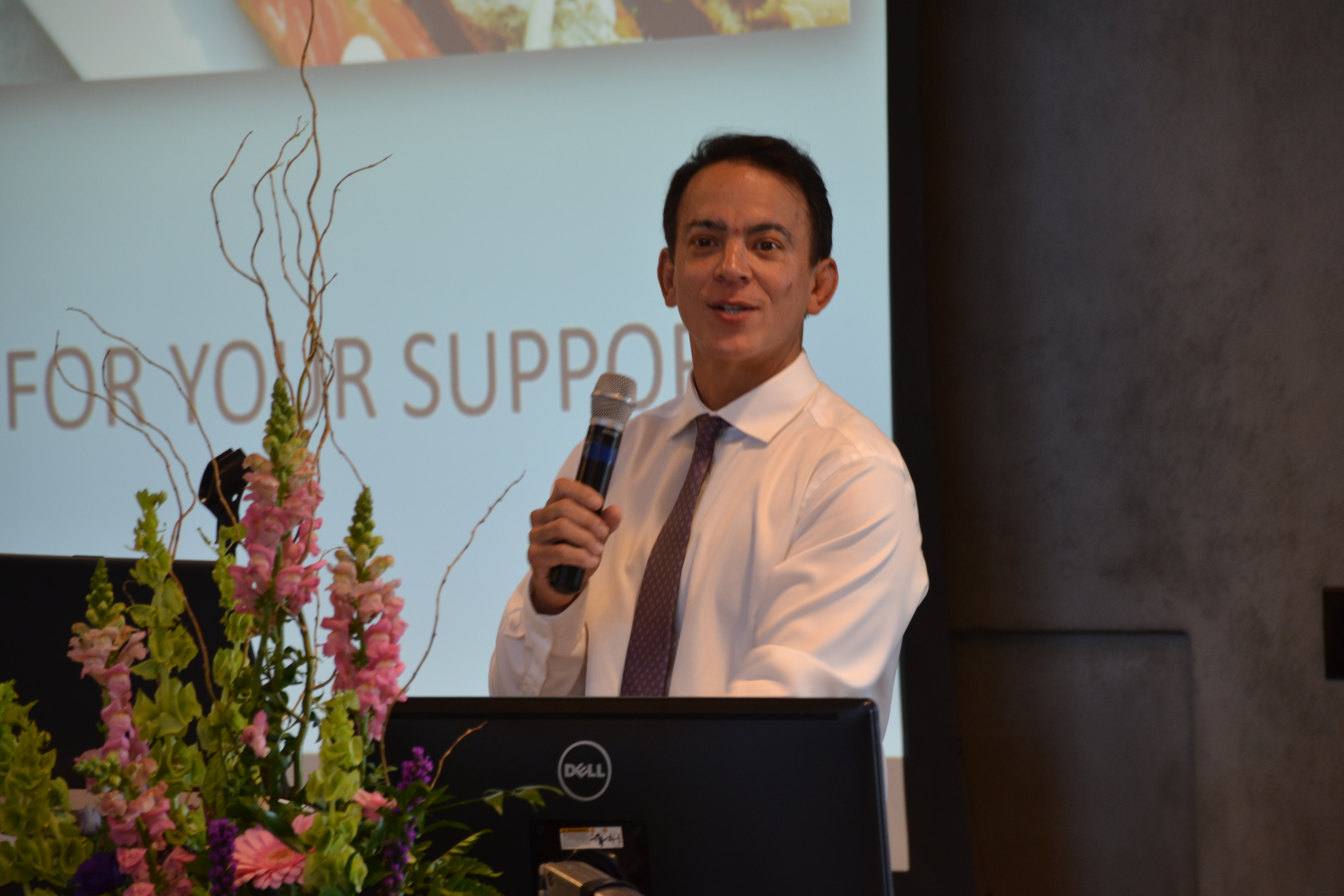 Photo credit Ronda Eyben, Country Life in BC
The Taste of BC Agriculture event was emceed by the BCAITC's Chef, Trevor Randle, who skillfully led the evening's proceedings with his trademark witty banter and shared some delightful personal anecdotes. Pat Tonn, the Executive Director of BCAITC, also provided insights into the organization's objectives and the array of programs offered.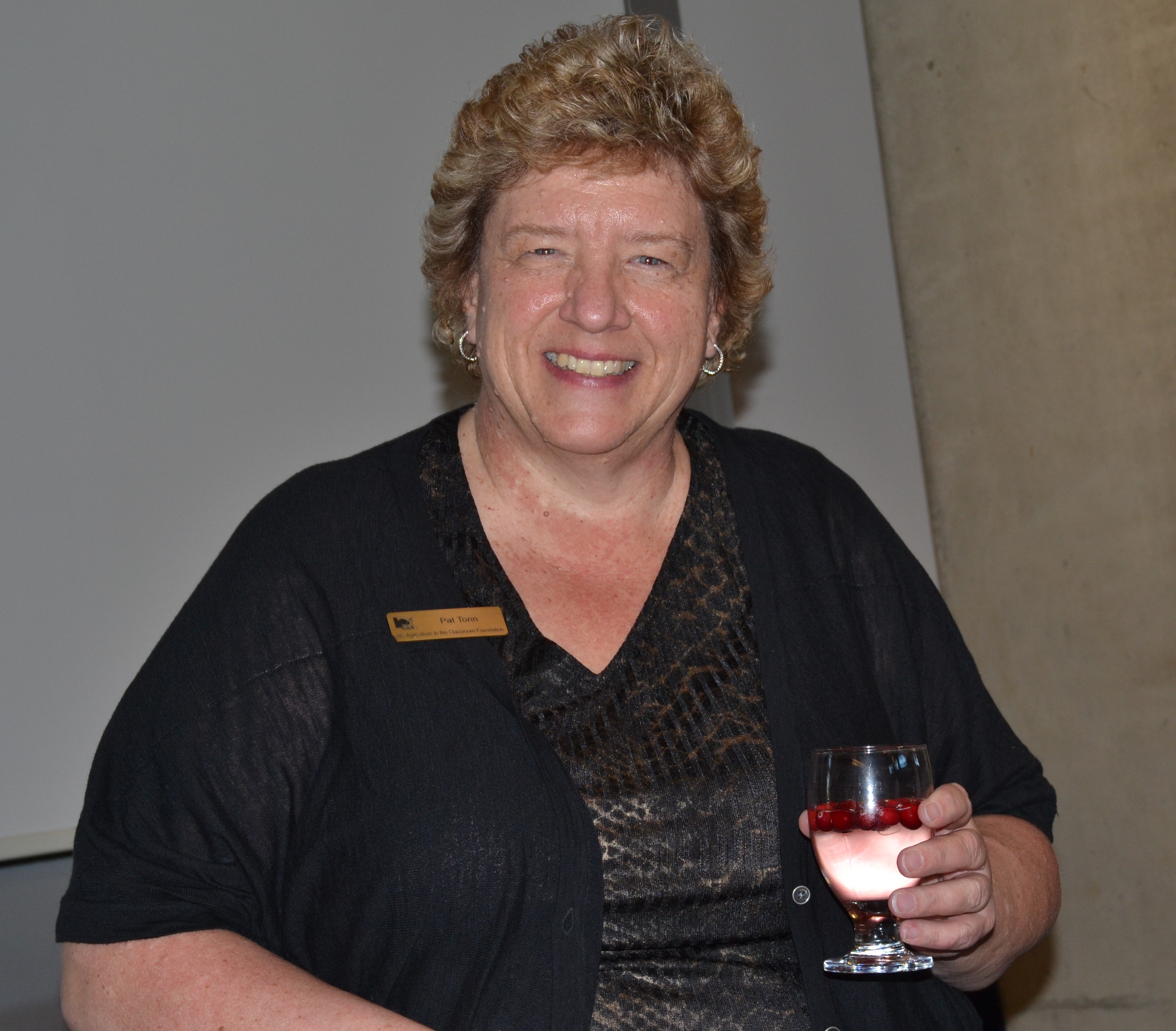 Photo credit Ronda Eyben, Country Life in BC
Pat Tonn, BCAITC Executive Director said:
"It was great to bring together our Agriculture in the Classroom community at Taste of BC Agriculture! Students, chefs, donors and partners, teachers, and friends, thank you for your generous donations and enthusiasm for agriculture education!"
Photo credit Ronda Eyben, Country Life in BC
BCAITC would also like to express appreciation to all of the volunteers and students who worked tirelessly to make this event fantastic! Their hard work and commitment to our mission is truly inspiring. Thank you for being a crucial part of our success!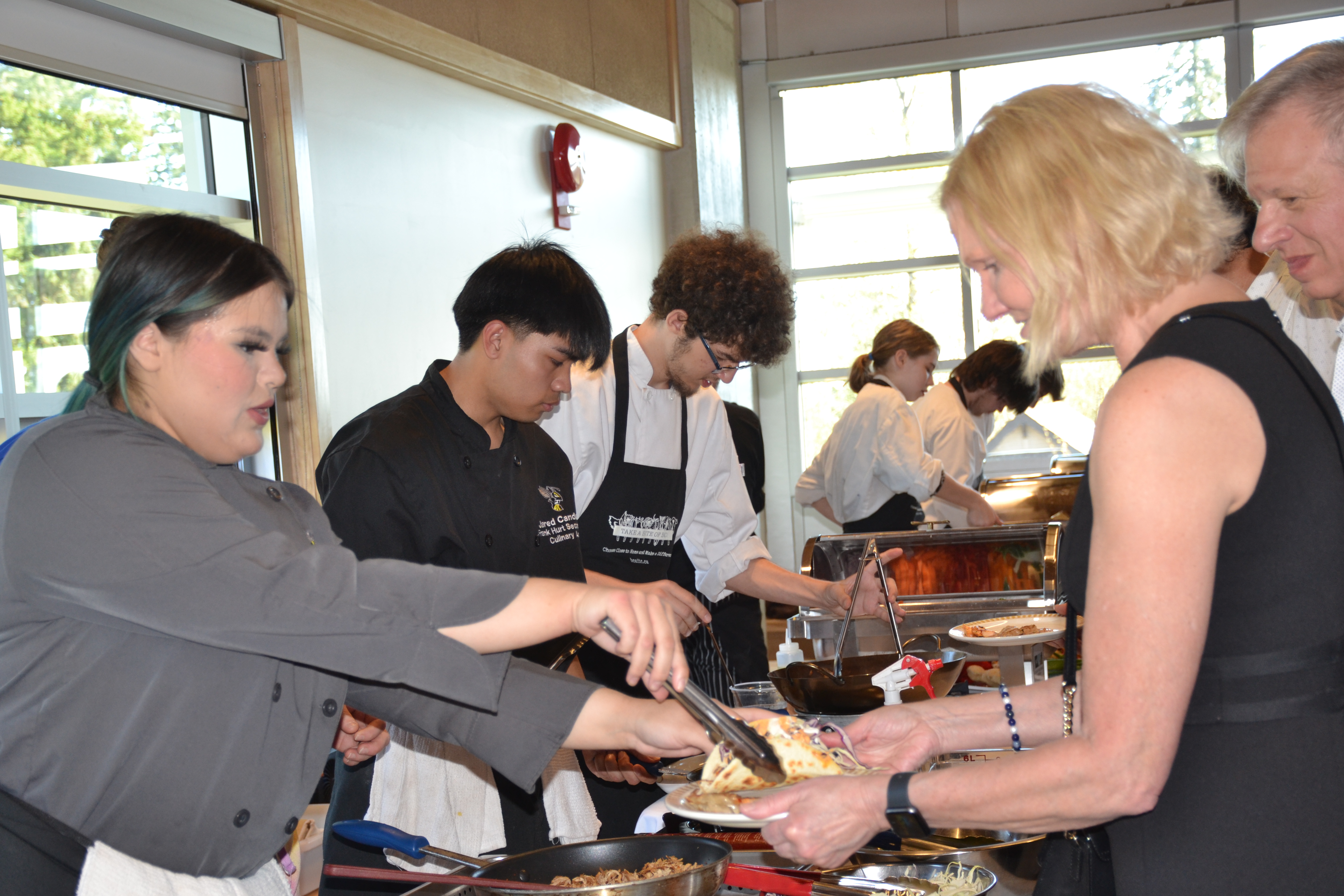 Photo credit Ronda Eyben, Country Life in BC
The event brought together a diverse group of individuals who shared a common passion for agriculture and a deep appreciation for the work that BCAITC does including farmers, agricultural representatives, businesspeople, community leaders, educators, and friends.  The occasion was a wonderful opportunity for like-minded people to come together and celebrate the importance of agriculture in our community.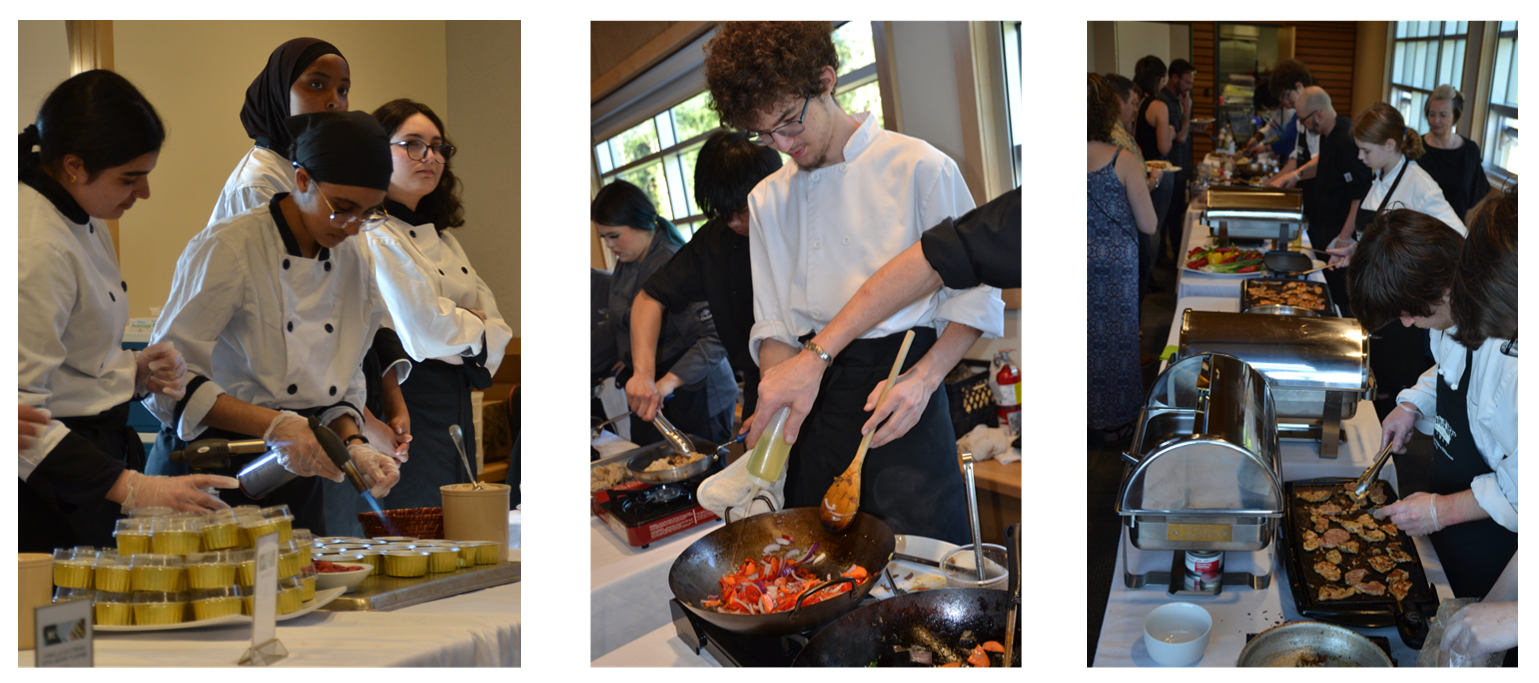 Photo credit Ronda Eyben, Country Life in BC
The highlight of the event was a Live Kitchen prepared by the team of Red Seal Chefs Mike Doyle, John Buist, and Meghan Dehghan, along with student volunteers from the Take a Bite of BC program. The menu highlighted culinary delights that prominently featured ingredients sourced from British Columbia: "Leek and Bacon Mini Quiche, Twice Baked Potato Skins, Potstickers, Crispy Mushroom Filo Triangles, Charcuterie Boards, Mushroom Risotto, Turkey Tacos, Oysters, Buddha Bowl Bar, Vegetable Stir-Fry, Pork Jamaican Style, Salmon Skewers, Crème Brulée, and Vanilla Ice Cream with Berry Flambe".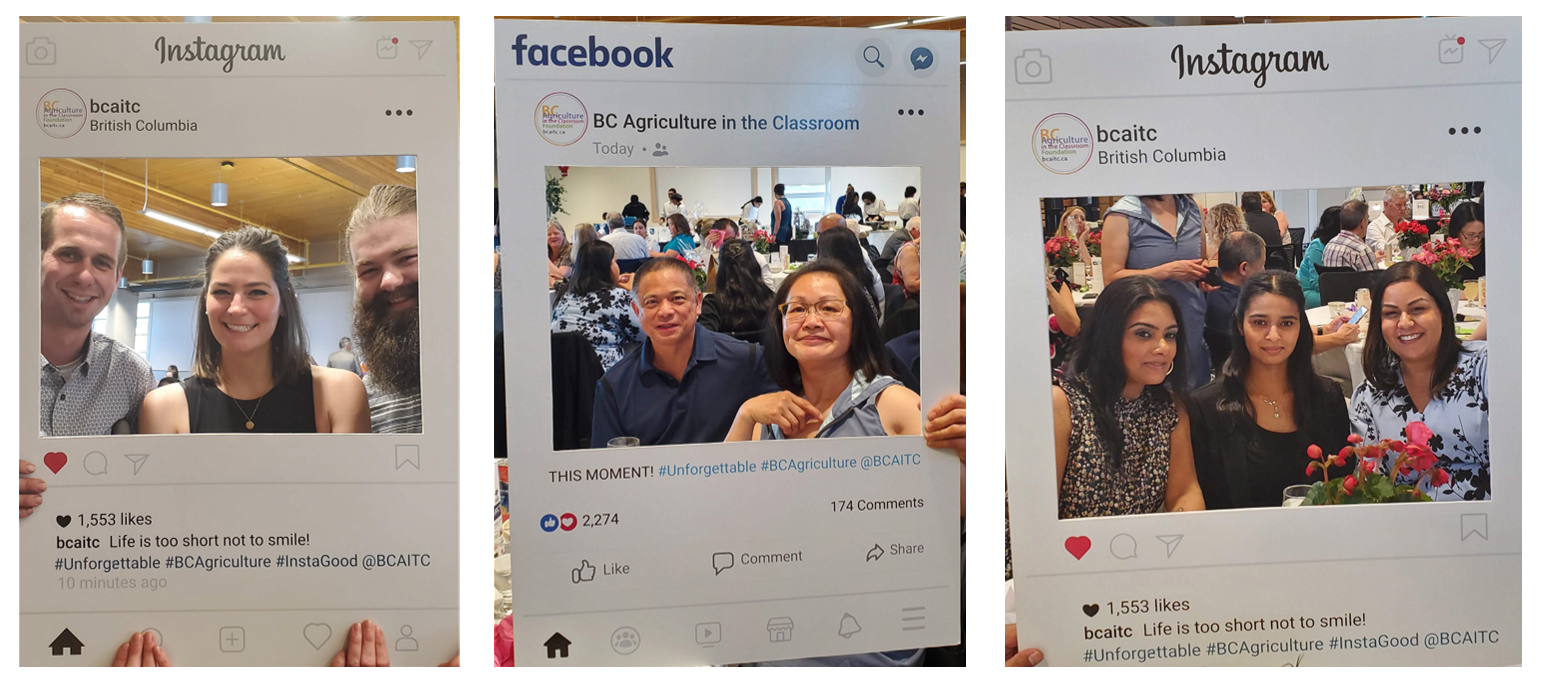 The Taste of BC Agriculture event featured numerous exciting activities, such as:
Spring spin: Attendees were thrilled by the prizes that were won, ranging from gift cards, books, food, wine, and beer to a mystery prize, draw entry, blueberries, and gift baskets.
Silent Auction: In the Silent Auction conducted during the event, 35 valuable items were featured, the proceeds went towards supporting the organization.
Grand Prize Draw: 2 lucky guests from the Spring Spin grand prize draw won, Vitalus Basket & Birdies and Buckets Golf Voucher. 
Selfie Banner: The hashtag selfie banner provided guests with a fun opportunity to capture memorable moments by posing for pictures.
Prizes: Door prizes and thank you gifts to all attendees for their kind support of BC Agriculture in the Classroom Foundation completed the evening.

Photo credit Ronda Eyben, Country Life in BC
Few words from our attendees:
"We had an awesome time at the gala! Food, drinks, a silent auction and people were all great! Job very well done to you and the staff!!! Can't wait for next year."

"What a great evening and awesome networking opportunity."

"It was a great night and we got to experience BC-grown gourmet food."

"The spin wheel was so fun!! We won many prizes, every spin was a win, and I couldn't stop myself from spinning again and again. The food was not only delicious but the students and chefs also served an experience on the plate for us."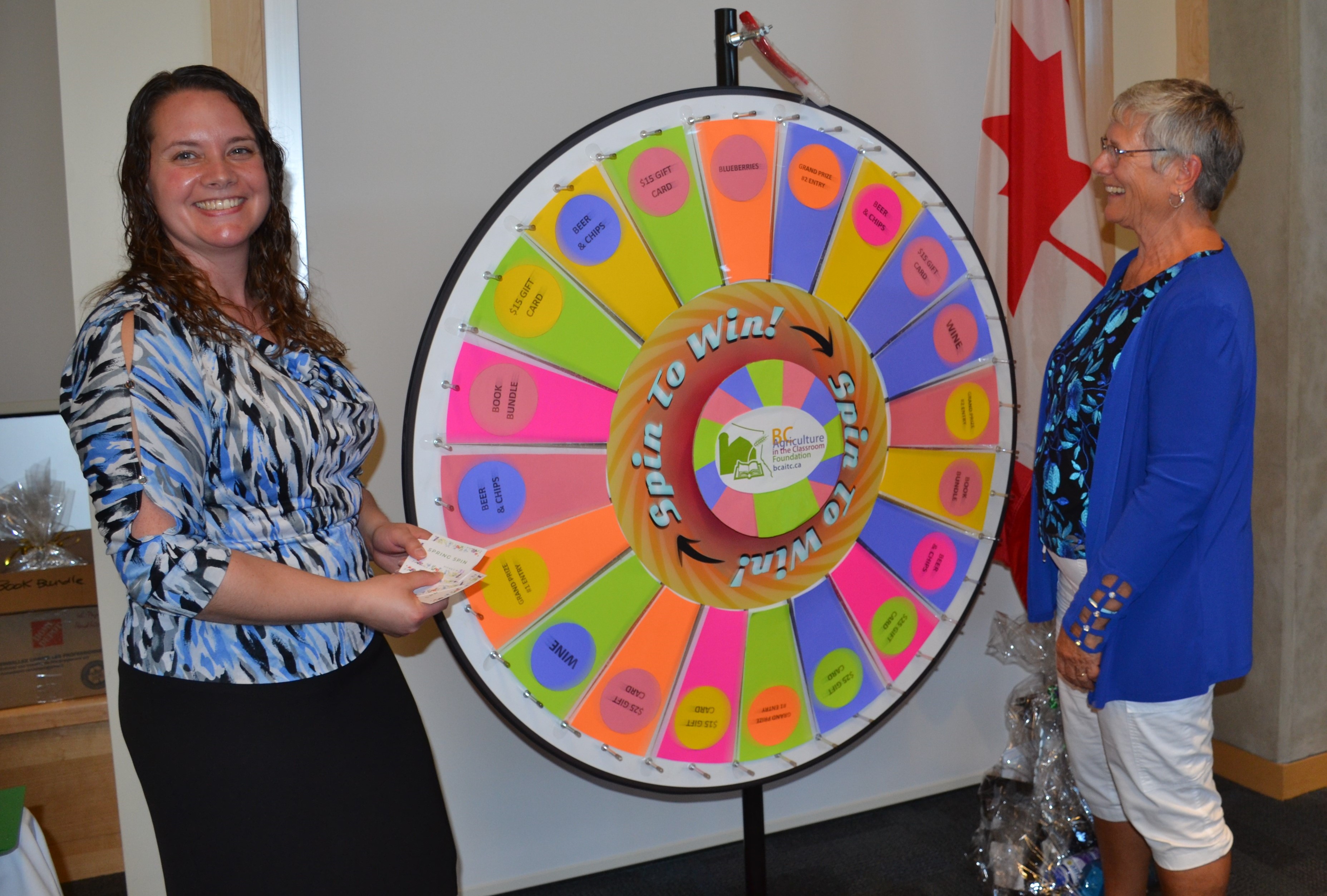 Photo credit Ronda Eyben, Country Life in BC
Sponsors
A big thank you to our sponsors: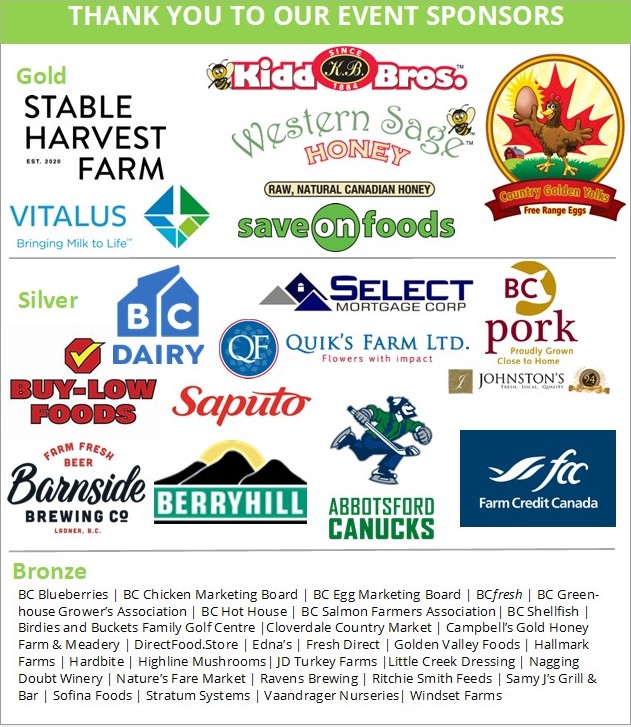 Questions
If you have questions about the event contact BCAITC Communications Coordinator, communications@aitc.ca. Thank you for your support!