Canadian Agriculture Literacy Month 2022
The 11th annual Canadian Agriculture Literacy Month (CALM) takes place March 1 to 31. This national program encourages children to learn about and celebrate Canada's agriculture and food story.  During CALM, K-12 classrooms and homeschools can take part in activities that make connections to reading and agriculture.
BCAITC has lots of exciting happenings planned throughout March. Check out the highlights below and participate in these activities!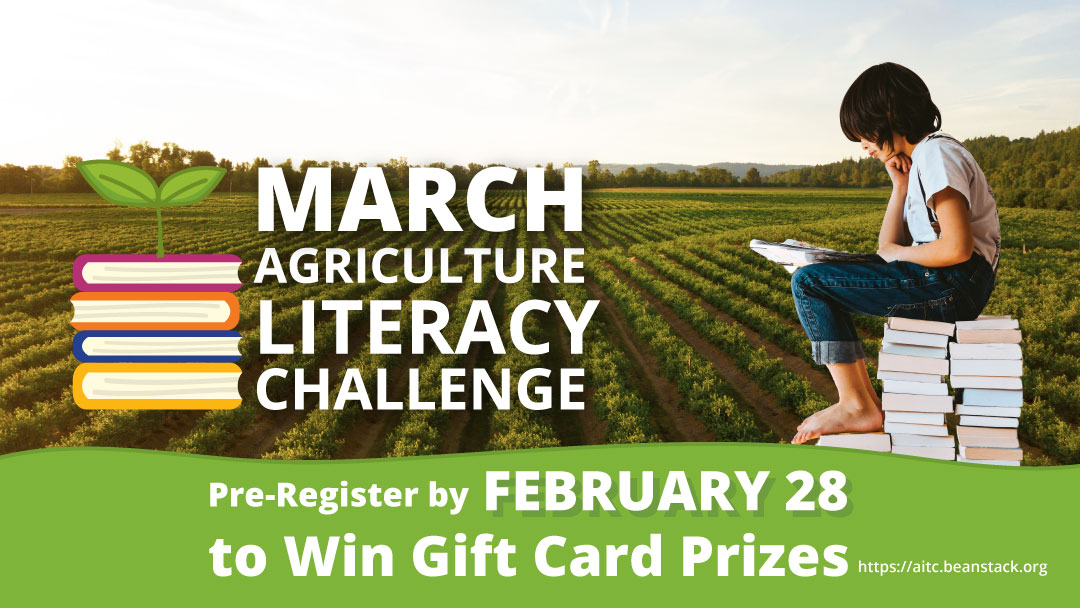 Agriculture Literacy Challenge
Calling all BC learners! To celebrate our 30th year of bringing BC agriculture to BC students and Canadian Agriculture Literacy Month (CALM) we are launching our March Agriculture Literacy Challenge. Dig into some great books, have fun, learn about agriculture, and win prizes!
Over $2,125 in Prizes
Early Bird Prize Draws: Register by February 28 for a chance to win 1 of 2 $50 Happy Kid gift cards. Plus, the first 25 teachers to register will receive $25 Starbucks gift cards!
Weekly Draws: Active participants (who read books and posts reviews during March) have a chance to win 1 of 2 $100 Happy Kid gift cards.
Grand Prize Draws: Win 1 of 2 $250 Happy Kid gift cards and BCAITC book prize packs! Read 30 (or more) agriculture books to help celebrate our 30 years! Complete any accompanying reading activity and write reviews for more chances to win prizes!
Register Now to Participate in the Challenge
Go to https://aitc.beanstack.org or download the Beanstack Tracker app from the Google or Apple store.
Register as an individual/family or class/group.*
Select the challenge, and explore the overview and accompanying badges.
To log minutes of reading, activities, or write a review, click the buttons on the top left-hand corner of the site.  Looking for great books to read during the Challenge? Check out our 30 Favourite K-7 Agriculture Books.
* If you participated last year, you can log into your account and then make changes to your participants.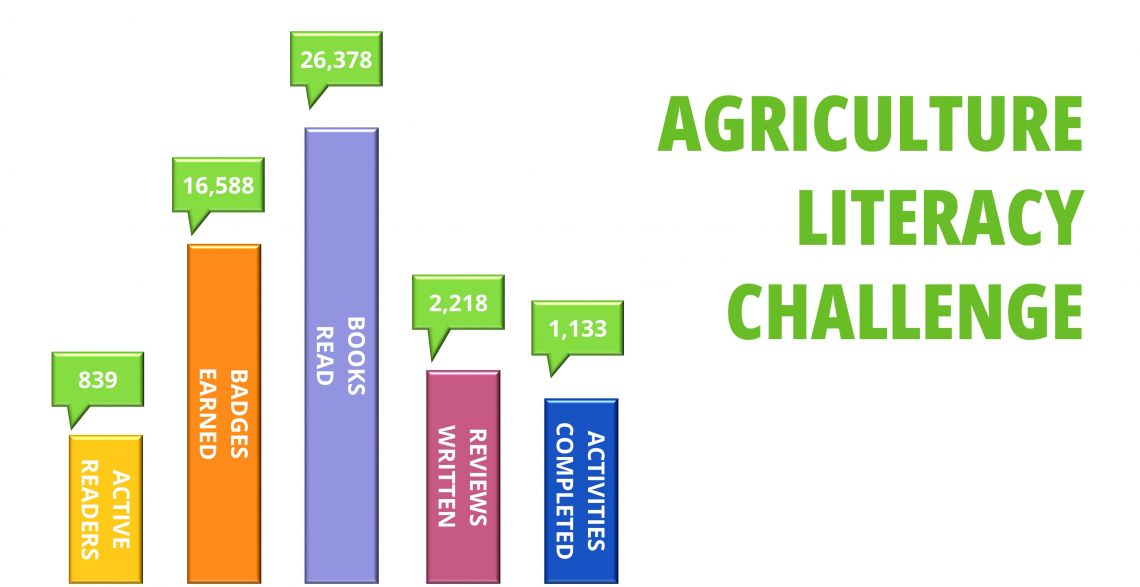 Results
The Agriculture Literacy Challenge was a huge success! The results show:
839 Active Readers
16,588 Badges Earned
26,378 Books Read
2,218 Reviews Written
1,133 Activities Completed
Winners
Week 1: (1) Melissa P., Chilcotin Road Elementary, Williams Lake and(2)Julie B., RL Clemitson Elementary, Kamloops
Week 2: (1) Ms. Jackson's Class from Surrey Centre Elementary and (2) Alys and Isla C. home learners from the North Okanangan
Week 3: (1) Mme. Boker's Class, Ecole Roosevelt Park, Prince Rupert and (2) Aliyah and Andreas M. from Powell River
Week 4: (1) Ms. Wong's Class from Edmonds Community Elementary, Burnaby and (2) Carter and Stella D. from West Kelowna
Grand Prize Winners:  (1) Kenzie and Lexie D. from Langley and (2) Claire, Clayton, and Julia W. from Vernon
Thank you to all students, teachers, and home educators who participated in this literacy event!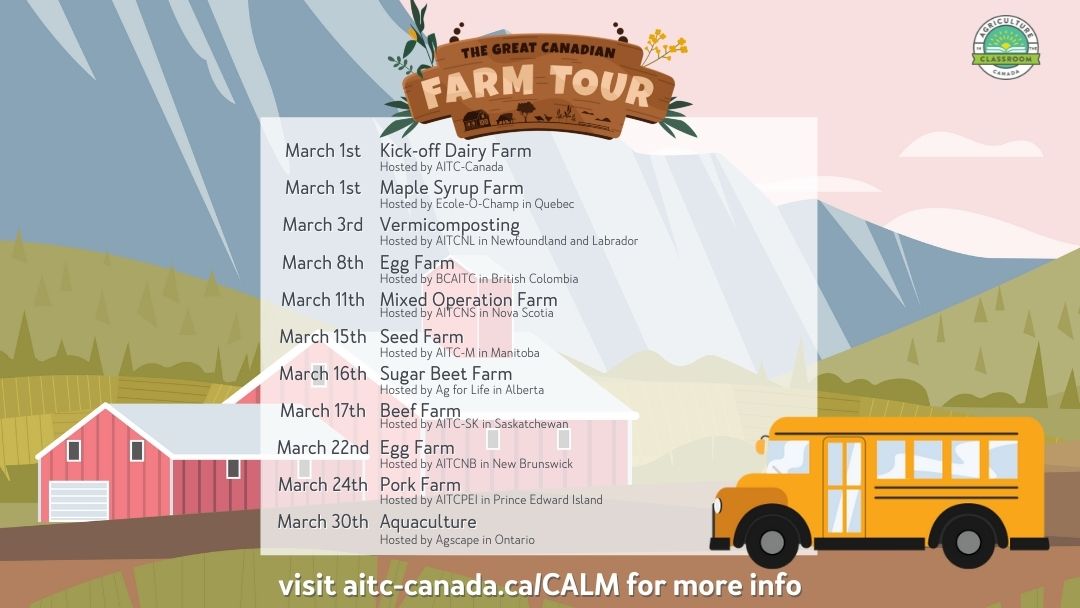 Great Canadian Farm Tour
Discover the wonderful world of agriculture with our free Great Canadian Farm Tour this March! You can take part in up to 11 virtual farm visits all across Canada - including a tour of an egg farm right here in BC at 9:30am on March 8! Visit www.aitc-canada.ca/calm to view the full tour schedule and sign up your class now!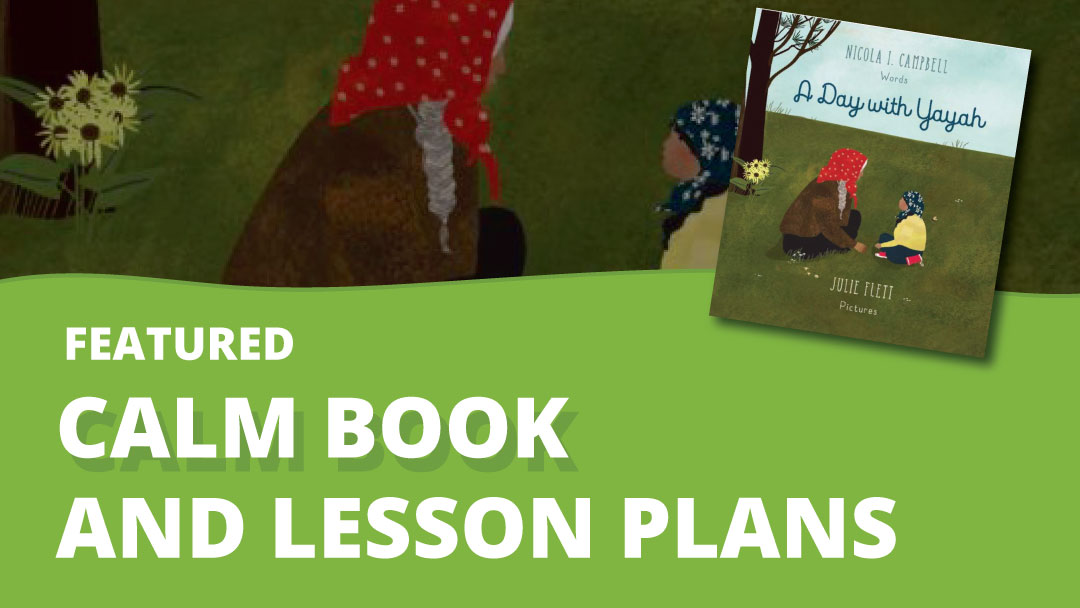 A Day with Yayah
BCAITC's featured book for Canadian Agriculture Literacy Month is 'A Day with Yayah'. This book features a Thompson River Salish family who harvest food together in the forest. Highlighting the Nłeʔkepmxcín language, readers can learn new words in addition to comparing and contrasting wild and cultivated plants grown for food.
Lesson
To extend the learnings from this wonderful book in your classroom, download the Gathering Information about Wild and Cultivated Plants lesson plan to use in your classroom. It features curriculum connections to grade 1-7 Science, English Language Arts, and First Peoples topics.
The Great Big Crunch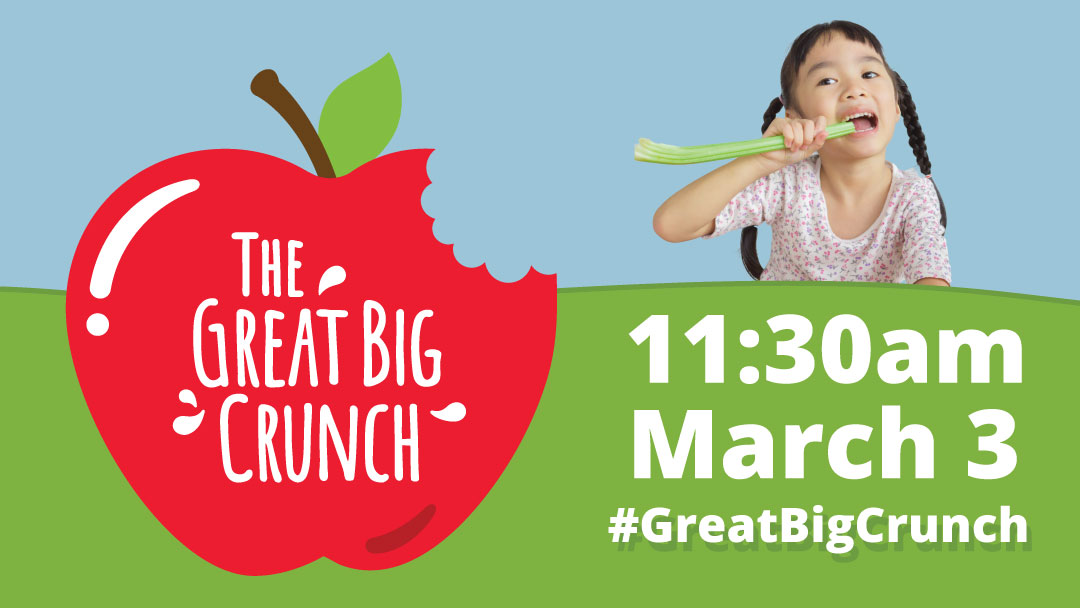 Join schools and organizations all over BC and crunch on healthy produce (like apples, carrots, and cucumbers) at 11:30am on March 3 to raise awareness for healthy snacking! Stay tuned to this page for more information on this fun event including registration details, coming soon here. Let's crunch together!
Share 
Click here to download our CALM flyer to share our agriculture literacy event with others. Be sure to share on social media with the hashtags #CALM222 and #OurFoodOurStory.a
Thank You
Thank you to Buy BC for helping BCAITC to bring CALM initiatives to BC students this March.